A Google Crisis Response page has been created in the wake of Christchurch's deadly earthquake, which hit New Zealand's south island with a magnitude of 6.3 at 1251 (2351 GMT) on 22 February, 2011.
With emergency teams still looking through the debris of a disaster that has already accounted for over 65 deaths and caused massive damage to property, Google's page brings together emergency links, resources, news updates and map information in one place.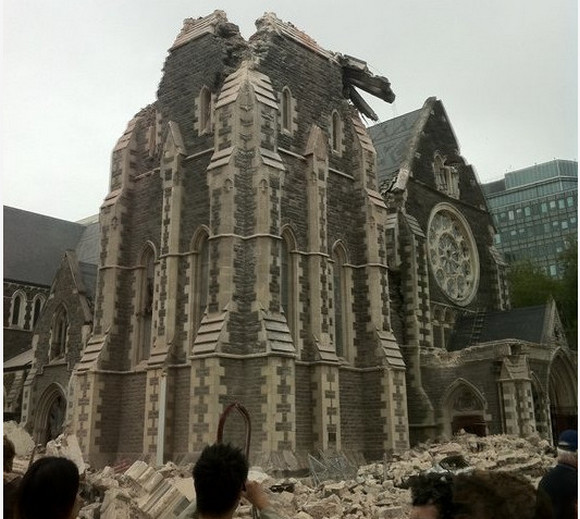 [pic: Twitpic]
The page is designed to give help to victims during the aftermath, and as well as providing quick access to relevant information, including a  "person finder" service, Twitter updates and latest news feed.
Our best wishes go to anyone caught up in this terrible disaster.
The page can be found at: www.google.com/crisisresponse/christchurch_earthquake.html
Warning: this video of the earthquake aftermath contains distressing scenes.
*See interactive map of Christchurch's earthquakes here