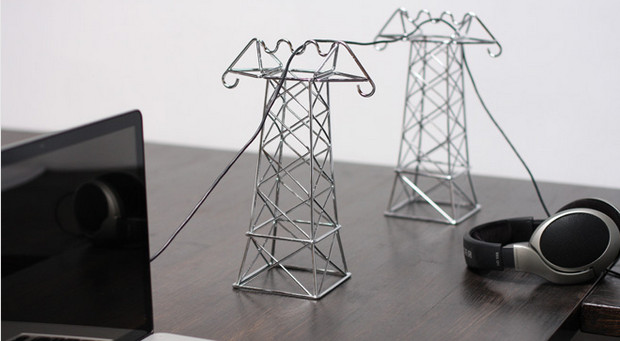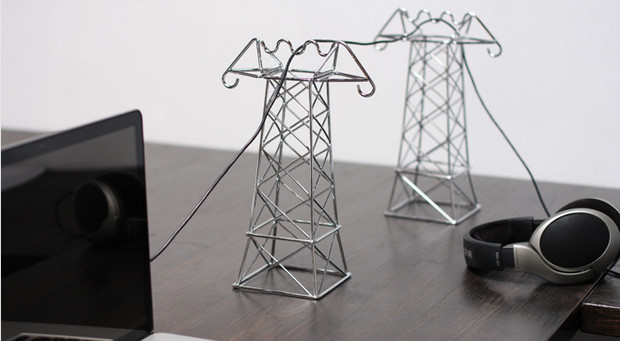 These desktop mini power pylons are so daft – and cute – they can't help but cheer up any boring work area.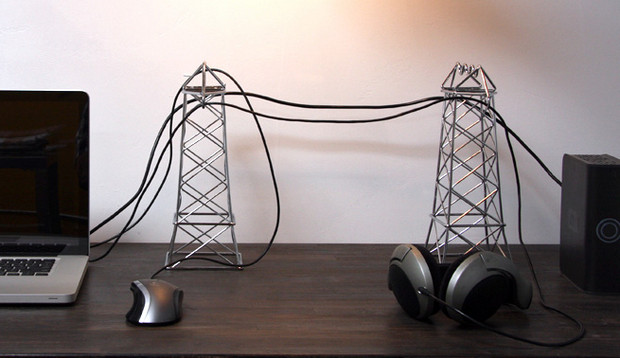 Californian industrial designer Daniel Ballou created these innovative desktop power lines, tasked with keeping your desktop clear of cable clutter.
The logic is simple: real pylons keep cables out of the way when they're traversing the countryside, so why not do the same for your desk?
Neat!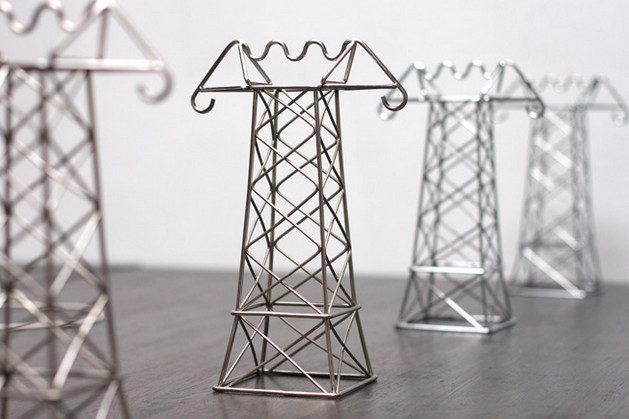 More details and other interesting ideas can be found on Ballou's personal website, which features what he describes as "self authored explorations, ideas, and experiments."
[Via]