Freeloaders rejoice! CoPilot GPS, a  freemium version of ALK's smartphone satnav software, is now available for downloading on the Google Play store (iPhone App Store following soon).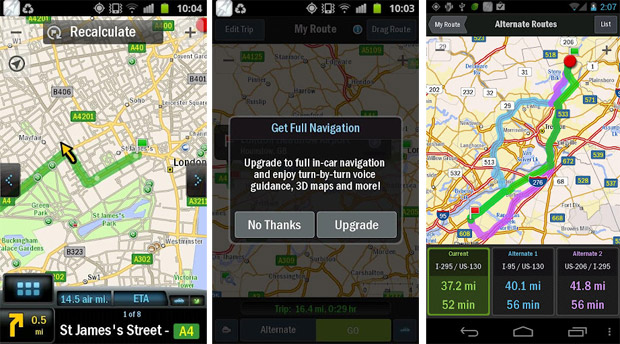 The download is totally free- huzzah! – letting users download one country's maps for free.
You can use the app for planning journeys like a regular GPS, but if you want turn by turn guidance, you'll need to shell out £19.99 for a lifetime licence, and £9.99 per year for ALK's ActiveTraffic live traffic updates.
Giving away an entire country's maps may seem like a suicidal move for ALK, but it certainly makes business sense on the Android platform, where the  CoPilot software has to do battle with Google's free  Maps Navigation app, which already offers excellent satnav capabilities.
Once folks have scooped up the free download, we'd guess that they'd be more inclined to upgrade to the paid version.
The free 20MB CoPilot GPS app can be downloaded from the Google Play store now, but bear in mind that you only get one free set of maps, so make sure you don't hit Albania by mistake (unless, of course, you're heading that way).