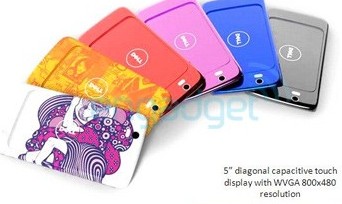 We've been teased by a video clip of Dell boss Michael Dell strutting around with a pre-production Dell Mini 5 tablet, but with the release date looming, the company are prepping their promotional material for what seems set to be called the 'Dell Streak'.
Supposedly snaffled from an internal Dell document are these screen grabs, bigging up the tablet's tight integration with the folks at Amazon.
The content partnership with Amazon will see the Dell Streak doubling up as a Kindle e-book reader app, as well as offering access to Amazon MP3s, Amazon video streams and the ability to browse the Amazon Store.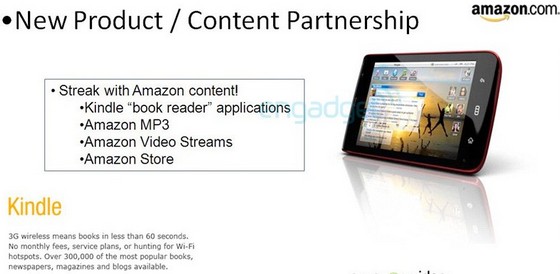 The Android-powered device looks interesting enough, packing a 5-inch WVGA (800 x 480) touchscreen, 5 megapixel camera with autofocus and flash, capacitive touch front buttons and a front-facing VGA camera (for video chats), with a 30-pin docking connector for hooking it up to your PC.
The Streak – if that's the name Dell stick with – will be available in a slew of rather natty-looking colour options, but the all-important pricing and release date details remain unknown. Bah!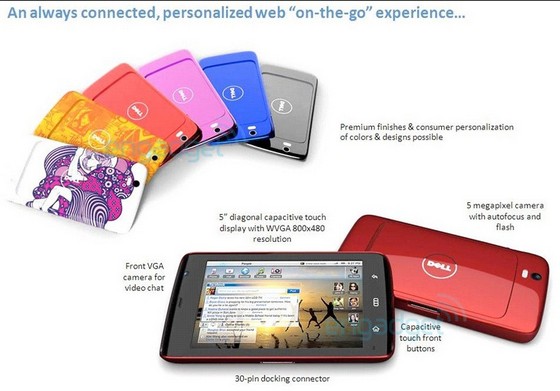 [Via]