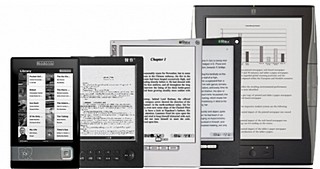 It seems that users of the current batch of eReaders are a very happy lot indeed, with new research by the NPD Group finding that almost all e-reader owners are either "very satisfied" or "somewhat satisfied" with their devices.
The report found satisfaction levels running at a hefty 93 per cent, with just 2 per cent of owners declaring themselves dissatisfied with their eReader.
Downloading  joy
Users simply loved the ability to ability to download books without consulting a desktop or laptop PC, and 60 per cent of owners listed the wireless access feature as being their fave.
That's all good news for users of devices like the Amazon Kindle, Barnes & Noble Nook, Sony Reader Daily Edition and Apple iPad which come with built-in Wi-Fi or 3G broadband, but a bit of a bummer for eReaders like the Sony Reader Pocket Edition which need to be hooked up to a PC to retrieve books.
Touchy
Nearly a quarter of users said that touch input was their favourite feature, and when they were asked what improvements they'd like to see, 42 per cent wanted more book titles, 39 per cent wanted a longer battery life and 34 per cent declared their desire for colour screens.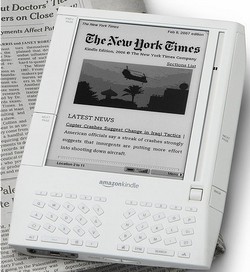 Apple iPad vs Kindle
The results of this study would suggest a mixed prospect for the Apple's iPad fortunes which is looking to take on Amazon's trailblazing reader.
Although just over a third of eReader users wanted a colour screen, a much larger percentage wanted a longer battery life, and that's something the iPad is never going to deliver on.
Amazon's Kindle can go on for days, but Apple's device conks out after just 10 hours – and although the Kindle's screen may appear drab compared to the backlit, multicolours majesty of the iPad, it's a lot, lot better for reading on.
The US-based NPD survey was conducted online in late November 2009, with more than a 1,000 e-reader owners participating.
Over here in Bighty, we'd expect the the results to be somewhate less enthusiastic seeing as we don't even come close to enjoying the same share of devices or network enabled eReaders as our US cousins. Bah!