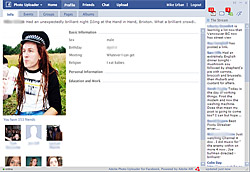 Presumably in a quest to get more people digging their Adobe AIR platform, Adobe have released the Photo Uploader for Facebook desktop app for Windows, Mac and Linux.
As the name suggests, the Facebook desktop client lets you upload your pictures to the popular social networking site via a neat bit of drag-and-drop, but that's not all this free application program can do.
As well as the photo uploading bit, it also lets you view your news feed, chat with friends, view friend requests and update your status (assuming you've given it permission to access the data when asked during the installation process).
We liked the option to create a single narrow strip on our desktop just showing our friend's updates stream.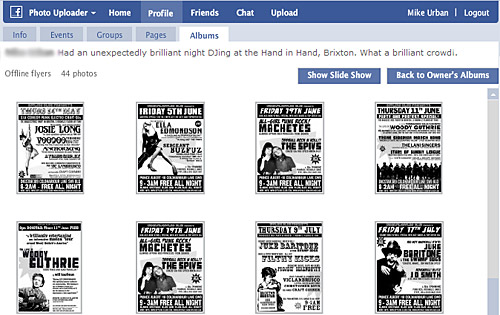 A bit borked
Everything worked as advertised, although the events listings page was a bit borked, serving up an odd mix of old events dating back to July, while ignoring some of our own upcoming club night events which appeared as normal in the website version.
However, these are fairly minor niggles considering the app does a grand job of its primary function, which is uploading images quickly to your Facebook pages.
It's worth noting that although Facebook already offers its own AIR-powered desktop client, Adobe's version has more functionality.
Either way, they're both totally free it's got to be worth a download to see which one you like. As for us, we'll probably stuck with the browser based version.
Download the Adobe Uploader here.