Apple iPhone and iPod touch-toting Facebook fiends will be pleased to learn that a new update to the app has just blasted out of Facebook's labs.
It's all about the tweaks
There's no whizz-bang new features on offer here, but more of a gentle pitter patter of incremental updates, bug fixes and a bit of spit'n'polish on the UI.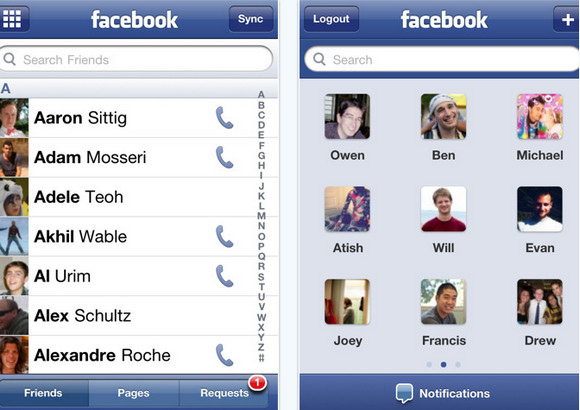 Crash no more
Most importantly, Facebook say that the previous app's propensity to crash has been sorted out, with chat and messages proving more reliable.
Here's Facebook's run down of what's new:
– Improved reliability in chat and messages
– Improved notifications UI
– Fixed memory usage
– Fixed some crashes
– Walls you cannot post on no longer show the text field at the top
– Restore ability to post as a page that you admin
– Fixed group photos
– Various Places improvements
The updated app can be found here, or if you click through to the App Store on your iPhone you'll probably find it ready and waiting and winking at you, primed for your downloading pleasure.