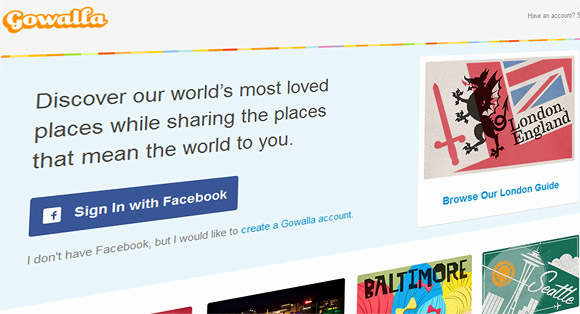 We're still battling to find anything compelling about location-based 'checking-in' services like Foursquare, although we can tell that there's something in there that has real potential.
Facebook, keen to further dominate our electronic lives, has now bought up Gowalla, a location-based network which has thus far failed to catch on as the #1 checking in software.
Launching in 2009, the service went head to head with Foursquare, recently switching direction into a travel guide after it failed to make an impression.
Gowalla's check-in service will now integrated with Facebook's new "Timeline" homepage interface, so folks can precisely plot where they were at a certain times, if that's their thing.
"It's a perfect match," insisted an anonymous source talking to CNN.
"As far as the big picture, Gowalla's vision is about people telling stories, and Facebook's vision for Timeline is about stories about important moments in life."
There's been non announcement about how much Facebook paid for Gowalla, but we suspect it'll involve wheelbarrows laden with moolah.