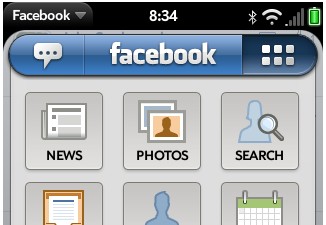 The original Facebook app for the Palm Pre was a seriously underwhelming affair, so Palm webOS users so should be whooping with social networking-related joy at the news of a substantial update.
The slick new app offers an enhanced Inbox and the ability to view photo albums from all your friends, not just the photos in their news feeds.
Captions can finally be added to your photos, and the uploading process has been made easier.
The new app lets you view users' profiles, whether they are your friends or not and you can view and post to their walls, view their information, and see their photo albums (depending on their privacy settings, natch).
Upcoming birthdays from your friend list and upcoming events can now be viewed and there's a handy Friend Search feature, letting you look up lost chums and view their profile, post to their wall and rummage through their photos.
We're impressed with the functionality and look of the new app; we think it matches – and perhaps even surpasses – the iPhone Facebook app, although there's still some omissions: there's no video uploading, Facebook chat is missing and yuo can't respond to friend requests yet.
The new webOS Facebook app is free, and we'd thoroughly recommend giving it a go.
Check out the video below from PreCentral for more info.