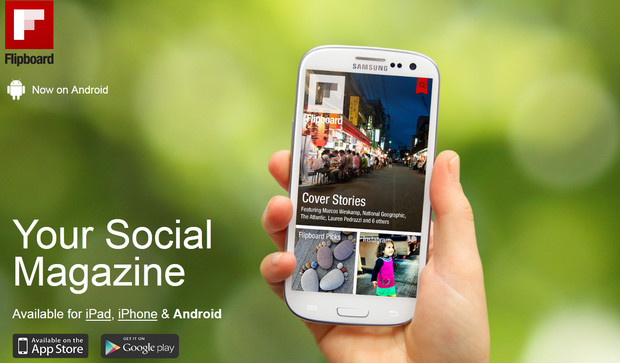 We've been feeling the love for this fabulous social news reader ever since we got our hands on an early beta, and now all Android users can get their hands on the Flipboard app.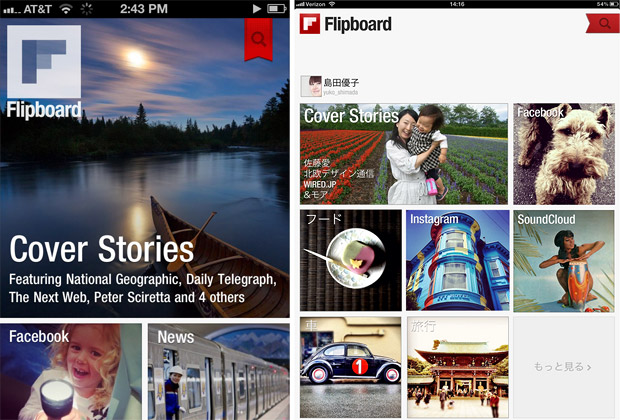 Available today on Android phones worldwide – as well as on the Nook and the Kindle Fire –  the app can be downloaded from Google Play, the Amazon Appstore, or the Barnes & Noble Nook Store, and it will also come pre-installed on selected Galaxy S III handsets.
Debuting on the iPad back in 2010 – with the iPhone following late last year –  the free app lets users view regular news sites as well as friends' Twitter and Facebook updates in a hugely attractive magazine-style format.
Social media updates are shown as magazine pages with linked images and articles displayed, with Google+ and YouTube also recently added to users' streams.
While using Facebook and Google+ pages, users can 'like' or +1 any post or tap the avatar to share, comment, and reply.
"People are amazed by all the things they can see on Flipboard, and often the most personal and interesting stories come from friends," gushed Mike McCue, CEO of Flipboard.
"Today we have over 2,000 featured content partners from around the world and, now with the addition of Google+ and YouTube, we have all of the popular social networks for our readers to sit back and enjoy."
We think it's a great little app which has makes Facebook and Twitter streams far more enjoyable to read. Highly recommended.