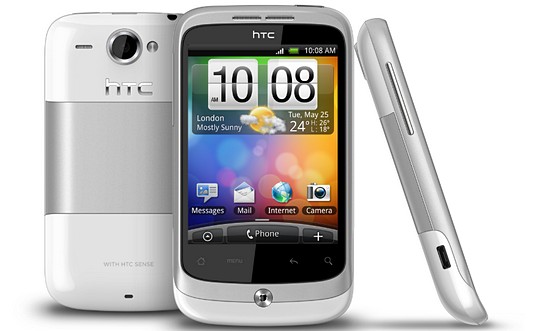 Android smartphones continue to soar in popularity, with a new report showing that worldwide shipments have jumped an incredible 886 per cent year-on-year from the second quarter of 2009.
Americans heart Android
The report from market researchers Canalys noted that Americans were going particularly wild for Android, with the platform notching up a 851 per cent growth in the second quarter year over year to bag 34 percent of the market – making it the largest smartphone platform in the U.S. and surging past the iPhone.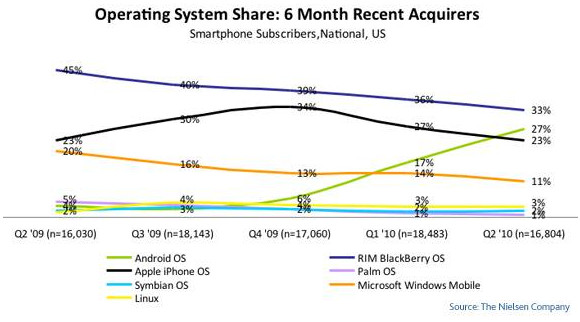 Pete Cunningham, an analyst at Canalys, said that Android's rocketing sales were being partly driven by the recent launches of "highly compelling" phones, with big boy manufacturers such as HTC, Samsung and Sony Ericsson all putting their weight behind the platform.
Cash tills are also ringing loudly to the sound of Android smartphones in the Asia-Pacific region, with almost 475,000 handsets sold in the second quarter – up from virtually zero a year ago.
Symbian still rules
The Symbian operating system – as seen on Nokia and Sony Ericsson phones – remains the most popular smartphone OS on the planet, shifting over 27.13 million handsets to secure a 43.5 per cent share of the global smartphone market.
Trailing some distance behind is RIM (Blackberry) who hang on to second place with over 11.24m sales and 18 per cent of the market.
Android now commands third place with 10.69m sales and a 17.1 per cent slice of the global pie, while Apple – who enjoyed the second largest growth in the sector with 61% growth – shifted 8.41m phones, giving the company a 13.5 per cent market share.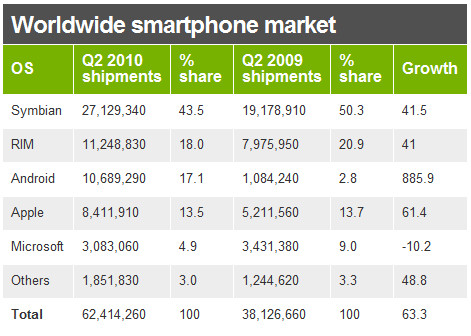 Smartphones on the rise
Overall, smartphone shipments continue to rocket, up by 64 percent in the second quarter over a year ago.
"Expect to see smartphones accounting for a growing proportion of the wider mobile phone market as they become increasingly affordable to more customers," chipped in Canalys senior analyst Pete Cunningham.
"By 2013, smartphones will grow to represent over 27 percent of shipments worldwide, with the proportion in some developed markets in Western Europe surpassing 60 percent and 48 percent in North America," he added.