It's great to see Google celebrating one of the UK's greatest architects, Sir George Gilbert Scott, on their search homepage today.
The homepage graphic shows a stylised watercolour painting, revealing the polychromatic brickwork that was one of the hallmarks of Scott's astounding work at London's Midland Grand Hotel at St Pancras Station.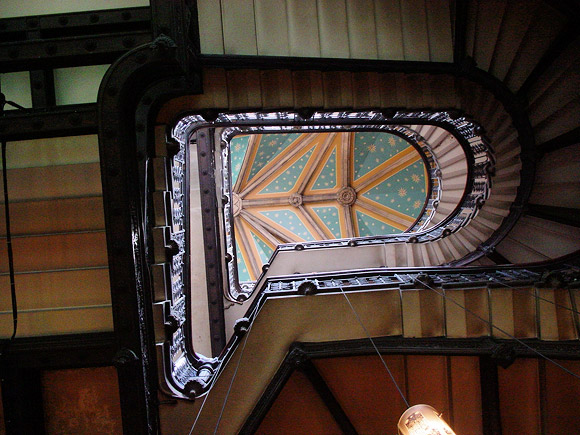 Born in Gawcott, Buckingham, Buckinghamshire on the 13th July 1811, Scott was the son of a clergyman and studied architecture under James Edmeston, Henry Roberts and Sampson Kempthorne.
One of the most famous of the Victorian architectures, Scott worked on over 800 buildings, wth his most famous works being the Midland Grand Hotel at St Pancras Station, the Albert Memorial, and the Foreign and Commonwealth Office in London, and the main building of the University of Glasgow, and St Mary's Cathedral in Edinburgh.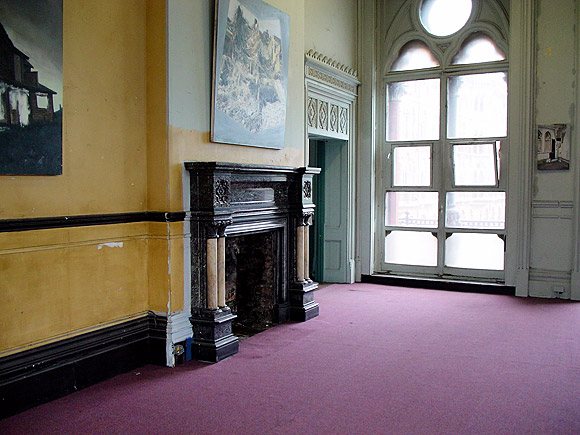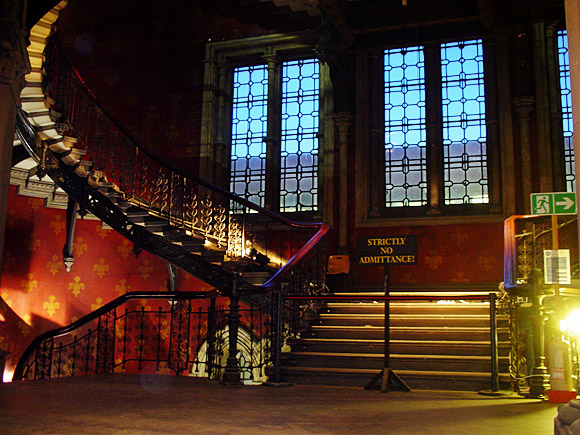 The Midland Grand Hotel has recently been fully restored, but we were lucky enough to take a look around back in June 2003, when the building was semi-derelict (see pics above).