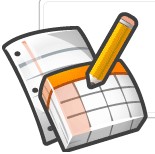 Google continues to ramp up the set on its online Google Docs service, with the latest addition being an extended web clipboard floating about in the cloud.
The web clipboard lets you store any text cut or copied 'in the cloud' and then paste it into another Google Docs document, with all the original formatting remaining intact.
To get copyin', cuttin' and a-pastin', you can forget all about your keyboard shortcuts – instead, you have to use the clipboard button on the taskbar, which lets you copy the selection to Google's 'server clipboard.'
One of the neat things about this innovation is that you can copy multiple items and be able to access them from the clipboard over a number of browser sessions or on different computers, with the items on the clipboard remaining accessible for up to 30 days.
Find out more on Google's blog post.