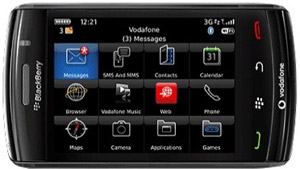 BlackBerry's second stab at producing an iPhone-rattlin' touchscreen smartphone, the Storm 2, is now available on T-Mobile in the UK.
Previously a Vodafone exclusive, the Storm 2 offers a 3.25″, 360 x 480 resolution "SurePress" touchscreen display, backed by 256MB of flash memory and 2GB on-board memory expandable via microSD cards up to 16GB.
Media gizmos
There's also a 3.2-megapixel camera with autofocus, flash and video recording, media player with iTunes sync, a 3.5mm stereo headset jack, GPS, Wi-Fi and Bluetooth 2.1.
Battery life is rated at 6 hours of talk-time and 360 hours standby.
The Storm 2 is ready and waiting for your attention on T-Mobile's online shop, and starts at free for reckless folks happy to cuddle up to Vodafone fora whole two years at £35 per month.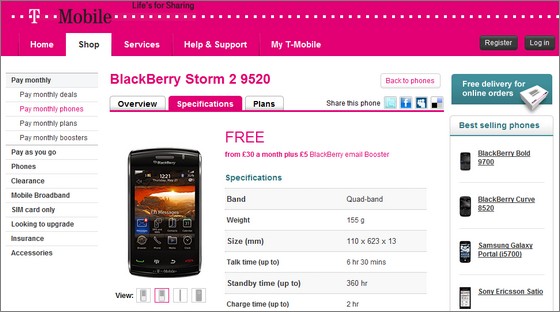 [Vodafone]