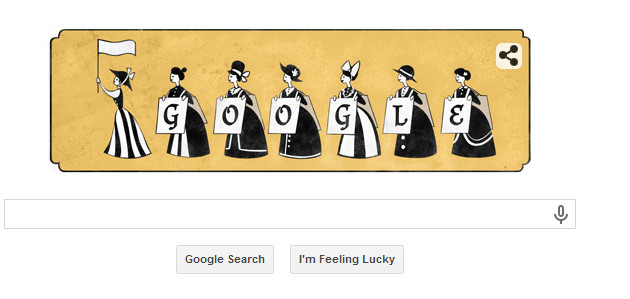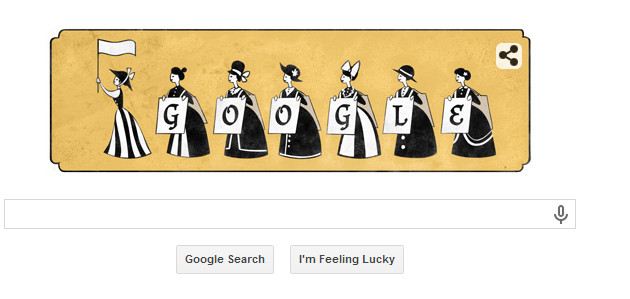 It's great to see today's Google 'doodle' celebrating the birthday of Emmeline Pankhurst, the inspirational leader of the British suffragette movement who fought bravely to ensure that women would get the right to vote.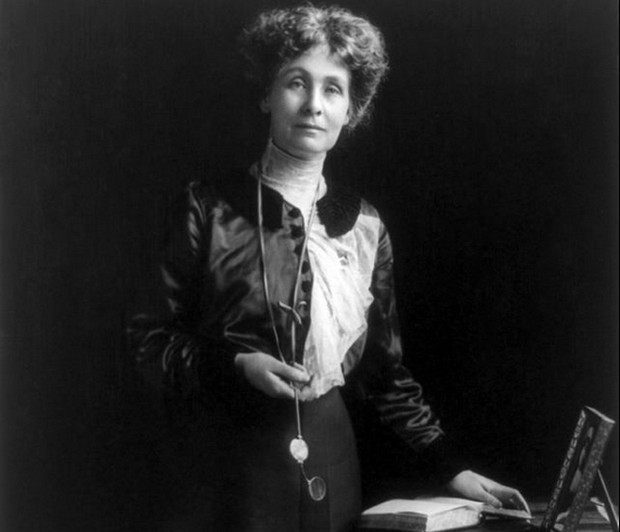 Born in 1858 and raised in Moss Side, Manchester, by politically active parents, Emmeline Goulden attended the École Normale Supérieure in Paris.
In 1879, she married Richard Pankhurst, a barrister 24 years older than her and a supporter of the women's suffrage movement – he was also the author of the Married Women's Property Acts of 1870 and 1882.
Together they had five children in the ten years after being married, but Emmeline found time to start the Women's Franchise League in 1889,which formed part of a campaign to allow married women to vote in local elections.
Five years after her husband died in 1898, Pankhurst  founded the Women's Social and Political Union (WSPU), an all-women suffrage advocacy organisation which was dedicated to "deeds, not words." This group would be the first to be popularly described as 'suffragettes'.
Placing itself outside other political parties, the activist group gained notoriety for smashing windows and attacking police officers as they sought to publicise their cause.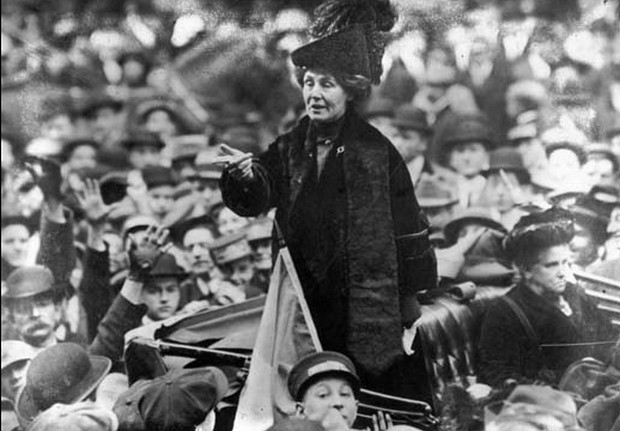 Pankhurst and her now grown up daughters – along with other WSPU activists – were sentenced to repeated prison sentences, where they undertook hunger strikes to demand better conditions.
After Pankhurst's oldest daughter Christabel took over the leadership of the WSPU, the conflict between the activists and the government grew, and the group's use of arson divided the membership.
In 1913 several important Individuals left the WSPU, with Pankhurst's daughters Adela and Sylvia included in their number, sparking a family rift that was never healed.
Pankhurst died on June 14, 1928, just weeks before the Conservative government's Representation of the People Act (1928) extended the vote to all women over 21 years of age (on July 2, 1928).