Honoured today with a Google doodle is Richard Trevithick (13 April 1771 – 22 April 1833), a Cornish inventor and mining engineer who created the first high pressure steam engine.
A Cornish lad
Born in the mineral mining areas around Camborne and Redruth, he didn't exactly shine at school, with one of his masters dismissing him as, "a disobedient, slow, obstinate, spoiled boy, frequently absent and very inattentive""
Ding Dong!
An engineer at the fabulously sounding Ding Dong Mine by 1797, he worked with Edward Bull to pioneer high pressure steam engines, and by 1801 had built a full-size steam road locomotive called 'Puffing Devil,' which he drove to a nearby village.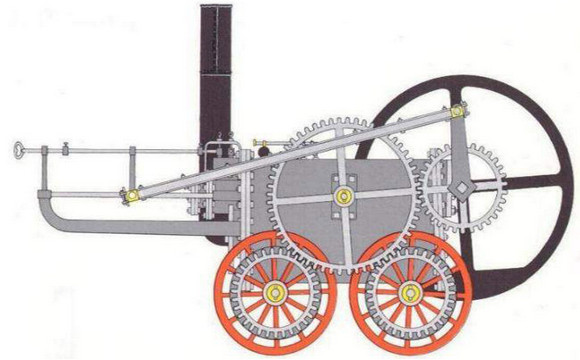 Widely recognised as the first demonstration of transportation powered by steam, Trevithick went on to create a high pressure steam engine to drive a hammer at the Pen-y-Darren Ironworks in Merthyr Tydfil, South Wales.
Wikipedia takes up the story about how this became the first rail locomotive:
Samuel Homfray, the proprietor… was so impressed with Trevithick's locomotive that he made a bet with another ironmaster, Richard Crawshay, for 500 guineas that Trevithick's steam locomotive could haul 10 tons of iron along the Merthyr Tydfil Tramroad from Penydarren to Abercynon , a distance of 9.75 miles (16 km).

Amid great interest from the public, on 21 February 1804 it successfully carried 10 tons of iron, 5 wagons and 70 men the full distance in 4 hours and 5 minutes, an average speed of approximately 2.4 mph (3.9 km/h).