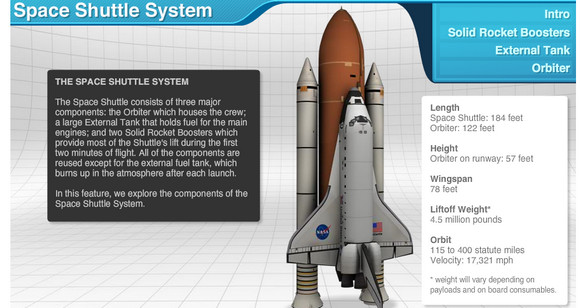 While us Brits were throwing disco moves to the Detroit Spinners "Working My Way Back to You" at number 1 in the poptastic charts, NASA were busy blasting the first space shuttle into the heavens on April 12, 1981.
Double anniversary
Thirty years on, NASA is celebrating the anniversary, which also coincides with Russian astronaut Yuri Gagarin's first sojourn into space fifty years ago.
In honour of these remarkable achievements, NASA's website is featuring a detailed retrospective of the event, stuffed with facts about the shuttle system, a natty animated feature showing the shuttle roll-out process, plus a short animation explaining the shuttle lift-off process.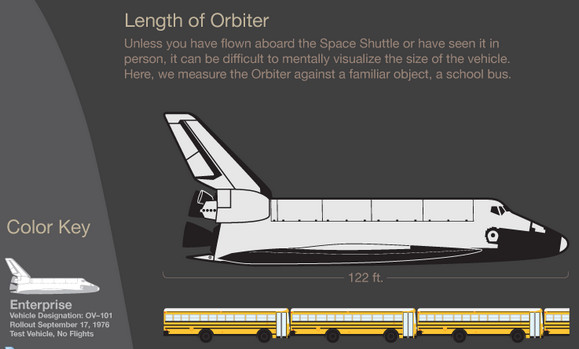 There's also an infographic laden with facts about the Space Shuttle Orbiter (click on the graphic above for the full size version). Sadly the Space Shuttle program will be retired this year.
Google graphic
Also getting into the spirit of things is YouTube whose logo currently touts a space-related theme today, while Google has excelled itself with an animated Constructivist graphic in tribute to Yuri Gagarin's venture into space.