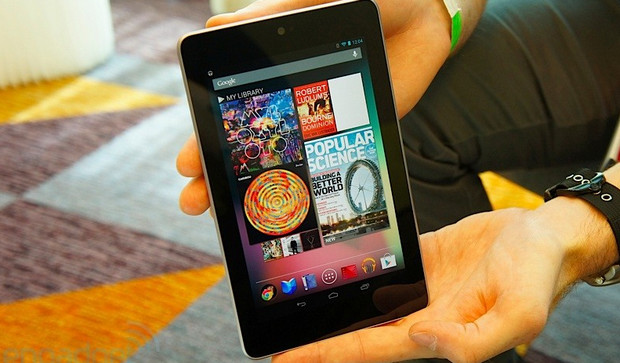 Google has announced its long-awaited Nexus 7 tablet, a competitively priced Android powered device which aims to take a chunk out of a market dominated by the likes of the Amazon Kindle Fire and Apple's iPad.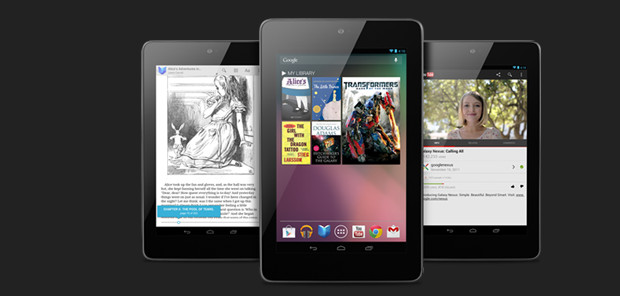 Unveiled at the Google I/O conference in San Francisco, the 7-inch  IPS LCD screen supports a resolution of 1280 x 800 at 400 nits of brightness.
Inside there's a beefy NVIDIA Tegra 3 T30L quad-core processor running at 1.2GHz., with connectivity options including 802.11b/g/n wi-fi,  Bluetooth and Near Field communication (NFC) plus GPS and and 1.2MP front-facing camera.
Running Google's latest Android mobile operating system software – 4.1, or Jelly Bean  – the tablets offer up to nine hours of video playback, and come with 1GB of RAM and either 8 or 16GB of storage.
Sadly, there's no SD slot onboard.
Set to start shipping in the States, UK, Australia and Canada in mid-July, the Nexus 7 will be priced at $199 (£127) for the 8GB model, and 16GB for $249 (£159).
With its low-low price (which we hope will convert into cheap prices in the UK), powerful CPU backed by the might of Google, this tablet could prove to be something of a game changer.
We'll post more details as they come in.