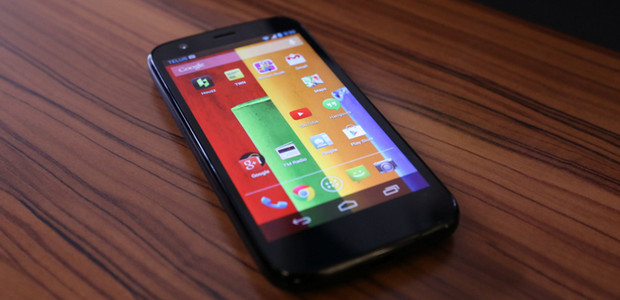 Now owned by Google, Motorola has unveiled a budget priced smartphone that looks to compete with the iPhone, but costs just £135 and has a screen that is 25 per cent larger.
Priced at a modest £135 in the UK and $179 in the US (contract free), the phone sports a 4.5in (11.4cm) 720p/329 pixels per inch high-definition screen, a five megapixel rear camera and a 1.3MP front one.
The handset is also set to get the latest KitKat 4.4 version of the Android OS "within weeks", and has a powerful quad core CPU inside.
Weighing 143-gram, the plastic 3G device comes with a maximum of 16GB onboard memory, backed by 50GB of free online storage for two years.
Dennis Woodside, chief executive of Motorola said that the new phone was in response to users on a smaller budget traditionally having to settle for phones using using software that was two or three generations out of date and ran on cheap hardware.
"It's really a poor experience. That's a big problem we wanted to go solve," he said, adding, "The Moto G solves that problem for one fifth of the cost of an iPhone 5s. We really built this to compete with the iPhone: it's got a 25 per cent bigger display than the 5s, Qualcomm's latest quad processor, 18 different combinations of backs and a guaranteed update to the latest Android experience."
The Moto G is being launched in 30 countries and is available in the UK today (13 November).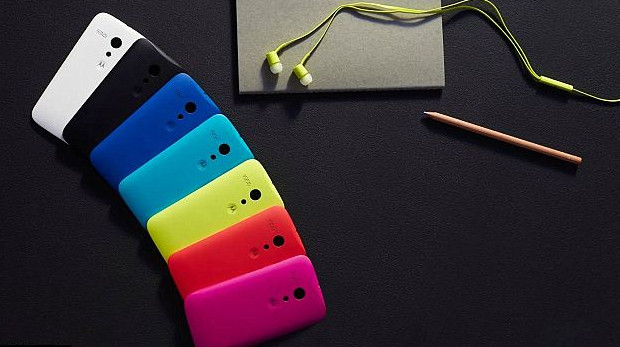 Spec rundown:
•    4.5-inch HD display (1280 x 720, 326ppi)
•    Qualcomm Snapdragon 400 quad-core processor 1.2GHz CPU
•    Adreno 305 GPU
•    Android 4.3 Jellybean (Android 4.4 KitKat at the beginning of 2014
•    8/16GB internal storage (65GB Google Drive)
•    1GB RAM
•    5Mp rear camera with LED flash, 720p video
•    1.3Mp front camera, 720p video
•    802.11b/g/n Wi-Fi, Bluetooth 4.0, Micro-USB, GPS
•    2070mAh battery
•    66 x 130 x 11.6mm, 143g
Video previews:
[Via]