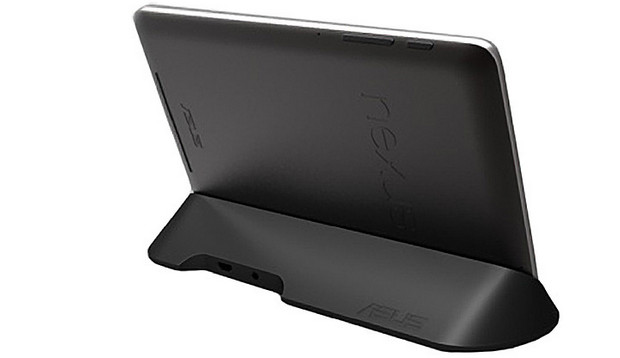 It's been a long time coming, and there's still no news when us Brits will be getting them, but Asus has announced that the long awaited dock for their hugely successful Nexus 7 tablet will be released soon.
In the States, uber-photographic retailers B&H Photo have started taking pre-orders for the Google Nexus 7 ASUS Audio dock, priced at a not-unreasonable $39.99.
The dock is a fairly basic affair, holding the tablet in landscape mode and offering a microUSB port and a 3.5mm audio jack, making it easy to hook up the Nexus to your hi-fi: plonk the tablet in the dock and you're off!
The tablet can be charged when it's nestling in the dock, so there's no need to faff about with a power cord.
As big users of the Nexus 7 – it's our tablet of the year – we're very much looking forward to getting our hands on one of these things – so hurry up please, Asus.
[B&HPhoto]