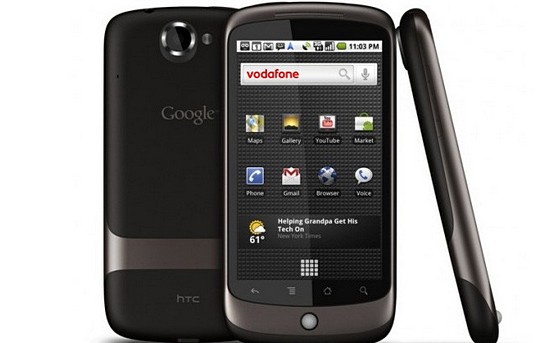 Vodafone UK is set to serve up hot, fresh copies of Google's Nexus One superphone this Friday, with prices starting from free.
Pre-orders are being taken today, with stocks set to start flowing from Friday, as Vodafone shuffle up 18 and 24-month contract options to tempt you to invest in these slabs of Android goodness.
Prices start at £25 per month if you opt for the lengthy two year deal, with 1GB 3G data allowance bundled in backed by a 1GB WiFi allowance via BT Openzone hotspots.
If you want the phone for free, the minimum monthly rate starts at £35, and that's for that looong 24 month deal (12 month contracts are almost becoming a distant memory in the smartphone sector).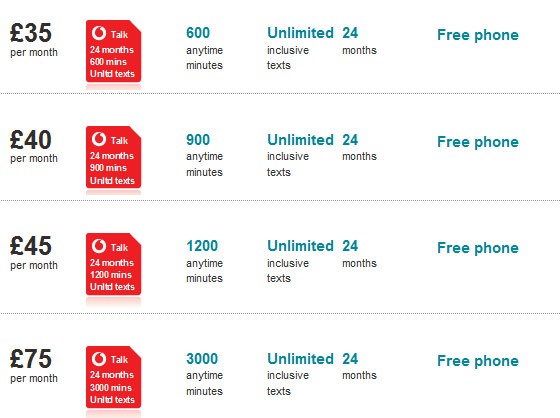 http://vodafone.co.uk/nexusone
Here's the press release:
GOOGLE NEXUS ONE LAUNCHES ON VODAFONE UK

· Nexus One™ available to Vodafone customers in the UK on April 30
· Pre-order from today on the UK's best network
· Great value – free on £35 price plan
· Available through Vodafone retail, online and telesales

From today, Vodafone UK customers can order the Nexus One, the new superphone from Google™, at vodafone.co.uk/nexusone.

Vodafone is the first European mobile operator to offer Nexus One. Customers who pre-order online will be the first to get a Nexus One for free on a £35 monthly price plan (24 month), on April 30. The Nexus One will also be available via Vodafone stores and telesales, with Vodafone providing direct support to customers with the superphone when they need it.

Nexus One will be available on a range of great value Vodafone price plans, on both 18 and 24 month contracts. Price plans start from £25 a month on a 24 month contract.

Vodafone UK customers with the Nexus One can use up to 1GB of mobile data as part of their price plan as well as take advantage of unlimited access to Wi-Fi in the home and free, publicly available services throughout the country. Customers using Wi-Fi can also use an additional 1GB of data at premium BT Openzone hotspots throughout the UK.

Nexus One features the latest in Google innovation including Google Maps™ Navigation (Beta), which offers satnav-style turn-by-turn driving directions with voice output and Street View. Also included are other favourites like Google Mail, YouTube and access to Android Market™ with more than 40,000 applications.

Google Maps Navigation is an Internet-connected GPS navigation system that provides turn-by-turn voice guidance as a free feature of Google Maps for Android™. Key features include Google Search and Search by voice to find your destination, the most recent maps, businesses and live traffic from Google Maps, and street and satellite views.

Vodafone UK customers now have a wide choice of Android phones, truly establishing Vodafone as the home of the Smartphone.

Nexus One Hardware Features

* Display: 3.7″ AMOLED 480×800 WVGA display
* Thinness: 11.5mm; Weight: 130g
* Processor/Speed: Qualcomm Snapdragon™ 3G QSD8250 chipset, delivering speeds up to 1GHz
* Camera: 5 megapixel auto focus with flash and geo tagging
* Onboard memory: 512MB Flash, 512MB RAM
* Expandable memory: 4GB removable SD Card (expandable to 32GB)
* Noise Suppression: Dynamic noise suppression from Audience, Inc.
* Ports: 3.5mm stereo headphone jack with four contacts for inline voice and remote control
* Battery: Removable 1400 mAh
* Personalized laser engraving: Up to 50 characters on the back of the phone
* Trackball: Tri-colour notification LED, alerts when new emails, chats, text messages arrive