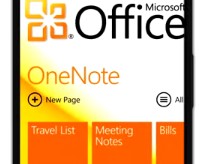 With the beastly, clunky mess of the Windows Mobile operating system sending frustrated punters fleeing to more user friendly platforms for years, Microsoft has some considerable ground to catch up with in the mobile arena.
We'd more or less written them off until we saw the press releases for their new Windows Phone 7 operating system, an exciting OS rewritten from the ground up for the next generation of smartphones.
A video showing off some of the capabilities of the OS as a hub for the Office suite has been released, and we're pretty much knocked out by it.
The interface looks fantastic – fresh, clean and very different to the current 'slew' of me-too designs – and we're stoked by the possibilities of Windows Phone 7.
Check out the video and see what you think.