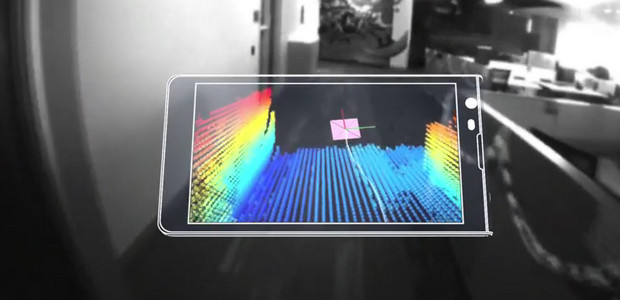 Google has announced a fascinating new experimental handset that maps and tracks space and motion as a user moves around.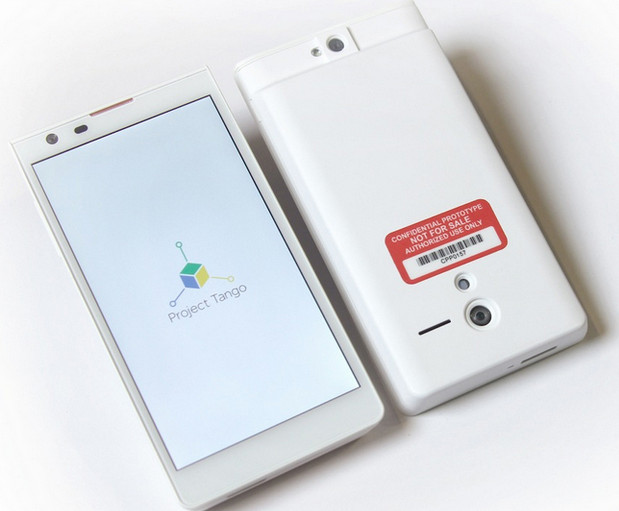 Coming out of Google's Advanced Technology and Projects division, the technology has been in development for over a year, and will shortly be shared with 200 developers who will be encouraged to leverage this new functionality with innovative apps.
Employing a complex array of sensors that track motion in closed environments, the Project Tango phones can build a visual 3D map of rooms and other indoor areas.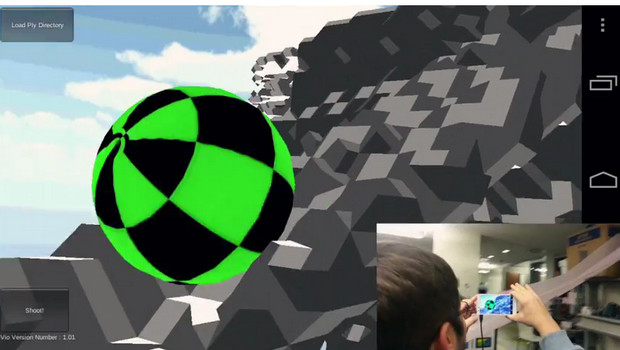 "The goal of Project Tango is to give mobile devices a human-scale understanding of space and motion," Google wrote.
"Over the past year, our team has been working with universities, research labs, and industrial partners spanning nine countries around the world to harvest research from the last decade of work in robotics and computer vision, concentrating that technology into a unique mobile phone. Now, we're ready to put early prototypes into the hands of developers that can imagine the possibilities and help bring those ideas into reality."
Sporting a 5-inch display, 4-megapixel camera and motion tracking camera on the rear, the prototype handsets pack two computer vision processors and depth sensors with "customised hardware and software designed to track the full 3D motion of the device, while simultaneously creating a map of the environment."
Utilising all those sensors and cameras, the phone can calculate over a quarter million 3D measurements every second, while "updating its position and orientation in real-time."
If, like us, your hand is currently held aloft in the air while you're enthusiastically shouting, "Over here please Google! We'd like one!!", the bad news is that the Project Tango prototype phones will be distributed to just 200 selected devs by March 14th, 2014.
Google invites developers to sign up for Project Tango here –  http://g.co/ProjectTango  – and describe their wondrous plans for the device.
"Be creative. Be specific. Be bold," they add.
Here's the text accompanying the video:
Project Tango is an exploration into giving mobile devices a human-scale understanding of space and motion.

What if you never found yourself lost in a new building again? What if directions to a new location didn't stop at the street address? Imagine playing hide-and-seek in your house with your favorite game character. Imagine competing against a friend for control over physical space with your own miniature army.

We hope you will take this journey with us. We believe it will be one worth traveling. To find out more, and apply for a development kit visit http://g.co/ProjectTango.