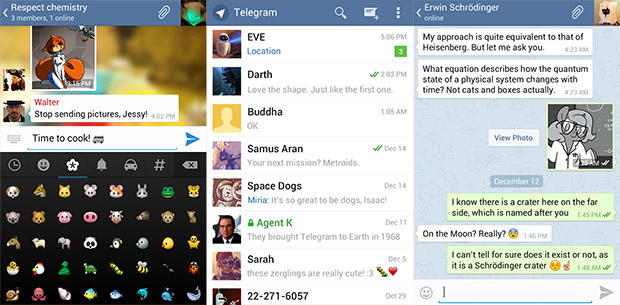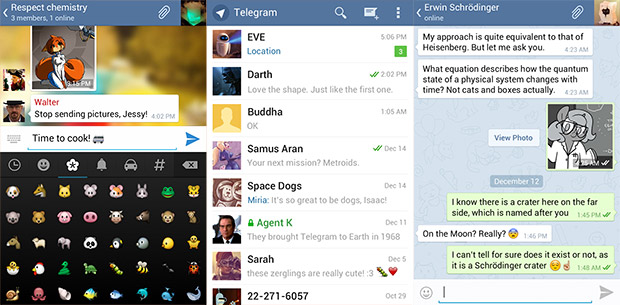 It seems that not everyone was delighted by Facebook's $19 billion acquisition of the popular messaging service WhatsApp, with the news sparking a wave of defections to the rival Telegram service.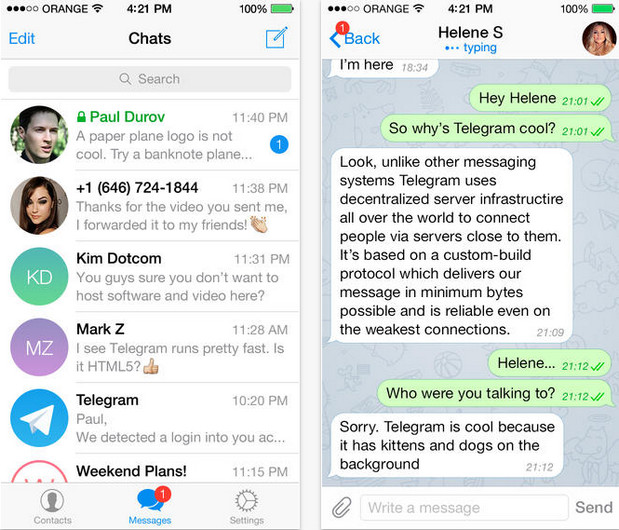 Created by  Pavel and Nikolai Durov, founders of the VK, the largest European social network, Telegram prides itself on being "100% free" with no charges or adverts, and is run as a non profit venture.
The app itself looks absolutely identical to WhatsApp and is available on Android/iOS and Windows Phones with the added bonus of a host of unofficial clients also being available, including a web version and desktop apps.
What does it do? 
Here's the main features, as advertised on their website:
Private – Telegram messages are heavily encrypted and can self-destruct.

Cloud-Based – Telegram lets you access your messages from multiple devices.

Fast – Telegram delivers messages faster than any other application.

Distributed – Telegram servers are spread worldwide for security and speed.

Open – Telegram has an open API and protocol free for everyone.

Free – Telegram is free forever. No ads. No subscription fees.

Secure – Telegram keeps your messages safe from hacker attacks

Powerful – Telegram has no limits on the size of your media and chats.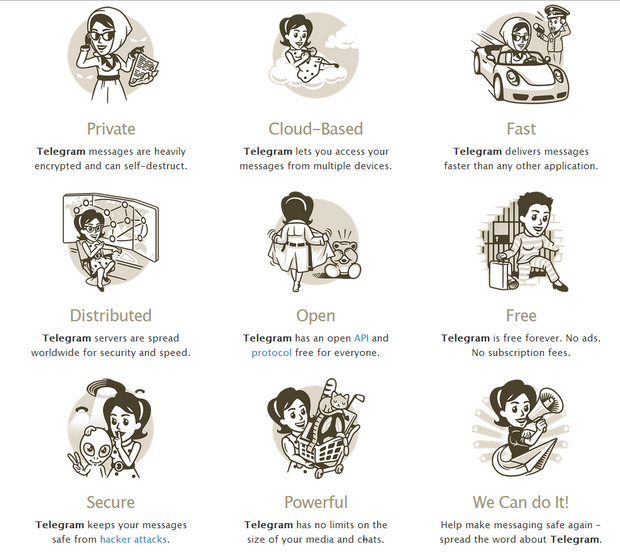 It's catching on!
The app already seems to be picking up a load of new users, with many of our friends instantly switching to Telegram and dumping WhatsApp.
We've already switched and won't be going back. Give it a go and tell us what you think!
Official downloads
All our applications support phones and tablets, including no-wifi devices.
Unofficial alpha apps for Windows Phone can be found below.
Unofficial