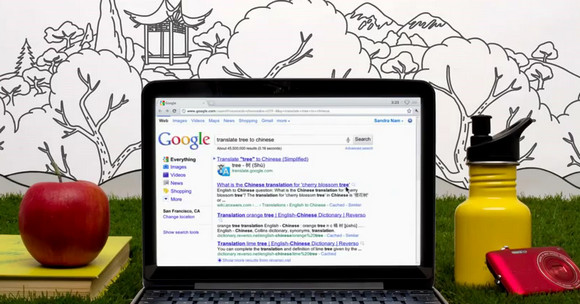 Google has unveiled a couple of neat updates to its search pages, and it's now possible to search by getting chatty with your PC or by dragging images into Google's search box.
Anyone who's used the Google voice search on their mobiles will already know how it works – just speak your search terms and Google goes off and produces a page of matching results.
On our Android phones, we've found the voice recognition unnervingly accurate – even after we've had a few jars of Old Scrote Scrumpy – although with the browser-based voice search currently being US English only, it'll be a while before we can try it at home.
Note for American users already able to start yacking into their computers: you'll need Google Chrome 11 or higher installed and – duh! – a built-in or attached mic.
Image search
The image based search is a particularly clever update – you just go to Google Images and drag an image into the search box. Images from the web or from your desktop can be dragged over and it all seems to work pretty well.
Porn-tastic
Although we're reading several user comments that this is going to be perfect for searching down porn, we're (cough!)  too professional to find out if this is true or not.
So here's the results for Barbara Windsor's camping mishap – and they are spot on: