Boosted by an expensive advertising campaign which included  full size billboard posters (the London tube's plastered with 'em), newspaper, magazine and TV adverts, Google's Chrome browser has overtaken Apple's Safari for the first time.
According to Web metric company Net Applications, December 2009 saw the Chrome browser grabbing its biggest ever market share, shimmying past Safari to bag third place.
A total of 4.63 per cent of all users now use Chrome – a smidgen ahead of the longer-established Safari's 4.46 per cent share.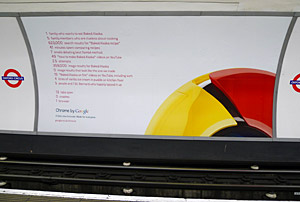 IE: a big browser but out of shape
Internet Explorer remains the big boy of the browser world with a hefty 62.69 per cent market share, but Microsoft shouldn't feel too chuffed because IE's share has been crashing by nearly a full percentage point every month for half a year.
In fact, Net Applications estimates that IE's share will have slumped as low as 50 per cent by the middle of 2010.
Firefox's once-unstoppable growth seems to have stuttered, with the open source browser a dropping a tenth of a point to bag 24.6 per cent, while Opera and Opera Mini managed just under 3 per cent of users.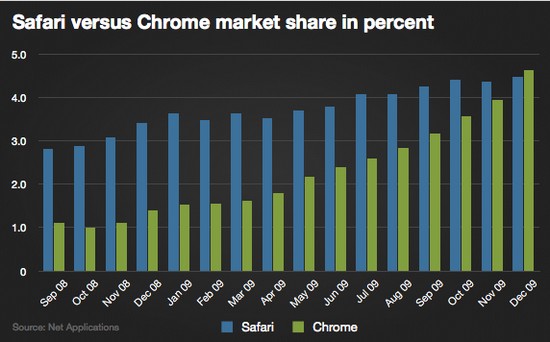 We're still using Firefox at Chez Wirefresh, but increasing stability problems have meant that we've started firing up Chrome more and more often.
How about you lot? What's your browser of choice?