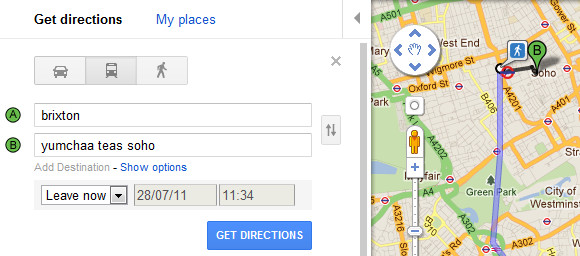 To help American visitors looking for Lie-chester Square and ale-sozzled Cockneys trying to get to the next rub a dub, Google has just added public transport directions for London within Google Maps.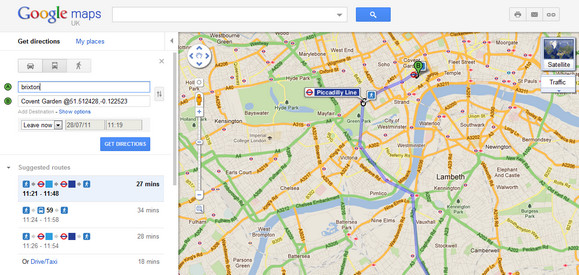 With over 18,000 bus stops and over 250 Underground stations, there's ample scope for confusion, so the new feature makes it easier for folks to find their way around the mighty metropolis.
Using the feature is simple enough: you just go to "Get directions," fill in where you are and where you want to go   in the left hand panel (i.e. street addresses or names of popular places, businesses or restaurants) and press the train icon to get public transport directions.
Clicking on the "Get directions" button below brings up the route which is displayed in the panel below, and also on the map itself.
Android users first
Public transport directions are available on both Google Maps and Google Maps for mobile, with the Android app usefully giving off alerts when it's time to get off the bus or train at your destination or to make a transfer. Which is rather nice.
[Via]