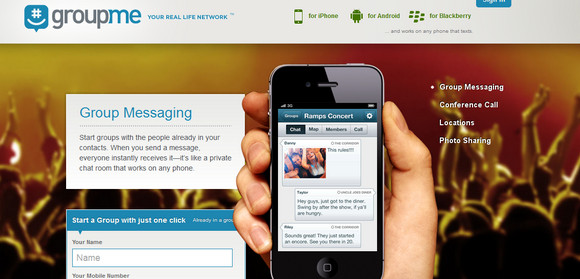 GroupMe, an app that lets users share text messages, photos and locations privately with selected groups of people has won the SXSW Breakout award.
It's hot, alright
The South By Southwest (SXSW) conference is where all the tech hepcats cluster every year and has served as a good indicator as to what's hot in the technology world.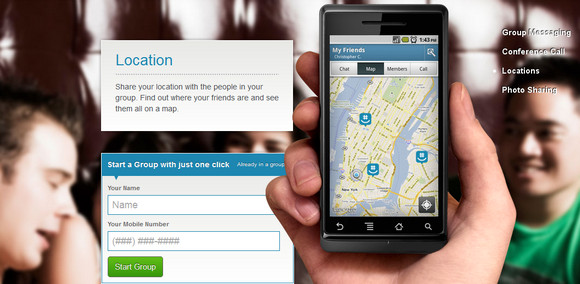 How it works
Users can start groups with people already in your contacts, as well as send and receive messages via a data connection (or SMS if the connection is poor). It's also possible to share photos with your groups inline.
Users can add their location to any message sent out as well as see where their group members are all hanging out on a map (that'll be the pub for our co-workers).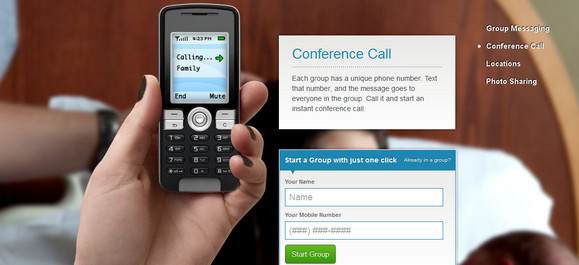 There's support for conference calling, with every group getting a unique phone number and any group member able to start an group conference call
There's GroupMe apps available for the Android, BlackBerry and iPhone platforms, although the service will also work on any phone that can handle text messaging, before you head off to your local app store, here's what their site says abut advisability:
Does GroupMe work in my country?
For the time being, GroupMe is U.S. only. We're working on solutions for other countries, though. Stay tuned to our Twitter and blog and you'll be the first to know when we expand internationally.
[Groupme]