Looking like it's been taken around the back of the bike sheds and given a firm thrashing by the Ugly Stick Gang is Hasselblad's hideous new  Lunar camera.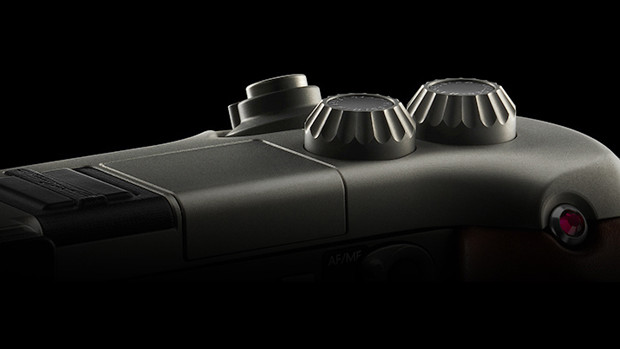 If the looks haven't brought a tear to your eyes, the price probably will, with the Swedish company pricing the beastly eyesore at an outrageous £5,280 (with the 18-55mm lens).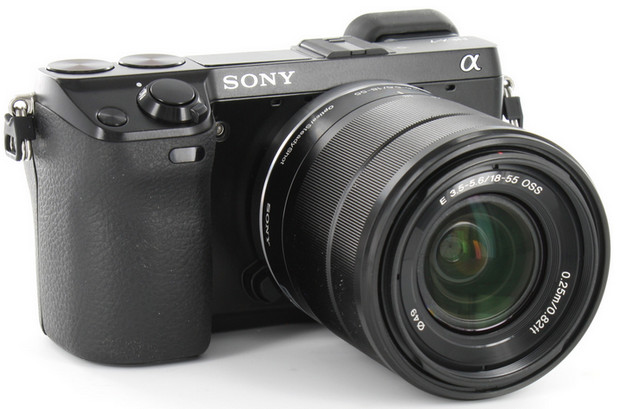 Essentially a rebadged Sony Alpha NEX-7 (above) covered in an awful blobby finish and given a weird ergonomic casing with oversized dials, the Compact System Camera packs a 24.3-million-pixel, APS-C-format sensor.
It's compatible with all Sony E mount lenses, as well as A-mount lenses via an adapter.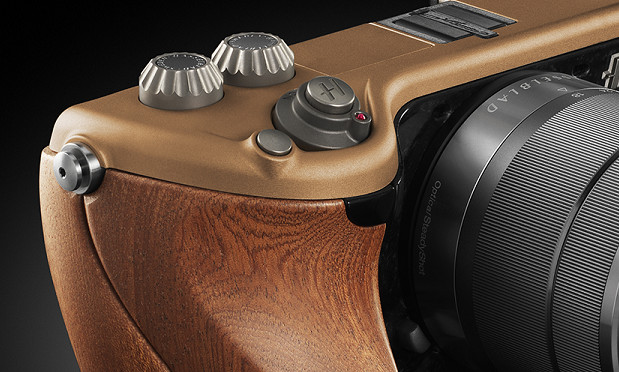 If you simply can't wait to caress the curiously eccentric lines of this five grand snapper, if you hot foot it down to the Peter Jones store in Sloane Square, London today, you may be able to get a 'hands-on demonstration'.
We've got a lot of time for Hasselblad's fantastic heritage and their wonderful film products, but this just seems insanely eccentric.
For the asking price of £5.2k you could buy no less than six Sony Alpha NEX-7 cameras, or just get a Leica M9 or a  Canon 1DX, all of which look better than this creation.
See the product page here: hasselblad-lunar.com/ and read Hasselblad defending the Lunar's concept and pricing here.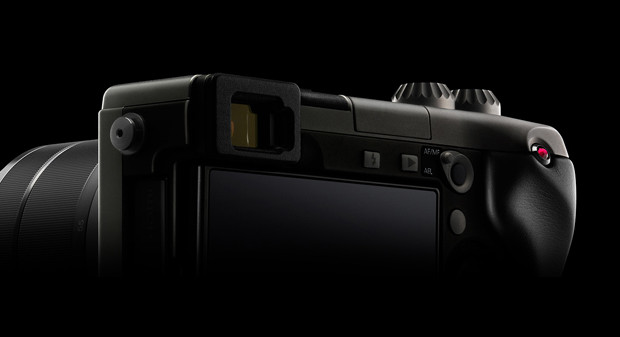 Specs:
[System]
Camera type: Interchangeable lens digital camera
Lens: E-mount lens
[Image Sensor]
Image sensor: 23.5mm x 15.6mm (APS-C format) CMOS
Total number of pixels: Approx. 24.7 megapixels
Effective number of pixels: Approx. 24.3 megapixels
[Anti-Dust]
System: Charge protection coating on optical filter and ultrasonic vibration mechanism
[Auto Focus system]
System: Contrast detection system
Sensitivity range: EV0 to EV20 (at ISO 100 equivalent, with ƒ/2.8 lens)
[Exposure Control]
Metering method: 1 200-segment metering by the image sensor
Metering range: EV0 to EV20 (at ISO 100 equivalent, with ƒ/2.8 lens)
ISO sensitivity (Recommended exposure index):
Still images: AUTO, ISO 100 to 16000 Movies: AUTO, ISO 100 to 3200 equivalent
Exposure compensation: ±5.0 EV (1/3 EV step)
[Shutter]
Type: Electronically-controlled, vertical-traverse, focal-plane type
Speed range:
Still images: 1/4 000 second to 30 seconds (1/3 step), bulb
Movies: 1/4 000 second to 1/4 second, up to 1/60 in AUTO mode (1/3 step)
Flash sync speed: 1/160 second
[Recording Media]
"Memory Stick PRO Duo" , SD card
[Electronic Viewfinder]
Type: Electronic viewfinder (Organic Electro-Luminescence)
Screen size: 1.3 cm (0.5 type)
Total number of dots: Approx. 2.3 million dots
Frame coverage: Approx. 100%
Magnification: 1.09 × with 50 mm lens at infinity, –1 m–1 (dioptre)
Eye point: Approx. 23 mm from the eyepiece, 21 mm from the eyepiece frame at –1 m–1
Dioptor adjustment: –4.0 m–1 to +1.0 m–1 (dioptre)
[LCD Monitor]
LCD panel: 7.5 cm (3.0 type) TFT drive
Total number of dots: Approx. 920k (640 × 3 (RGB) × 480) dots
[Input/output terminals]
USB: miniB
HDMI: HDMI type C minijack
[Power]
Battery pack: Rechargeable battery pack NP-FW50

[Others]
Exif Print: Compatible
PRINT Image Matching III: Compatible
Dimensions (CIPA compliant): Approx. 142 mm × 82 mm × 70 mm (5 1/2 inches × 3 1/4 inches × 2 3/4 inches) (W/H/D)
Mass (CIPA compliant): Approx. 570g (20.11 oz) (including battery and "Memory Stick PRO Duo" media)
Operating temperature: 0°C to 40°C (32°F to 104°F)
File format:
Still image: JPEG (DCF Ver. 2.0, Exif Ver. 2.3, MPF Baseline) compliant, DPOF compatible. RAW, RAW + JPEG.
Movie (AVCHD format): AVCHD format Ver.2.0 compatible Video: MPEG-4 AVC/H.264
Audio: Dolby Digital 2ch Dolby Digital Stereo Creator * * Manufactured under license from Dolby Laboratories.
Movie (MP4 format): Video: MPEG-4 AVC/H.264 Audio: MPEG-4 AAC-LC 2ch
USB communication: Hi-Speed USB (USB 2.0)
[Flash]
Flash guide number: GN 6 (in meters at ISO 100)
Recycling time: Approx. 4 seconds
Flash coverage: Covering 18 mm lens (focal length that the lens indicates)
Flash compensation: ±3.0 EV (1/3 EV step)
[Battery Charger BC-VW1]
Input rating: 100 V – 240 V AC, 50 Hz/60 Hz, 4.2 W
Output rating: 8.4 V DC, 0.28 A
Operating temperature range: 0°C to 40°C (32° to 104°F)
Storage temperature range: –20°C to +60°C (–4°F to +140°F)
Maximum dimensions: Approx. 63 × 95 × 32 mm (2 1/2 × 3 3/4 × 1 5/16 inches) (W/H/D)
Weight: Approx. 85 g (3 oz)
[Rechargeable battery pack NP-FW50]
Type: Lithium-ion
Maximum voltage: DC 8.4 V
Nominal voltage: DC 7.2 V
Maximum charge voltage: DC 8.4 V
Maximum charge current: 1.02 A
Capacity: Typical 7.7 Wh (1 080 mAh) Minimum
7.3 Wh (1 020 mAh) Maximum dimensions: Approx. 31.8 × 18.5 × 45 mm (1 5/16 × 3/4 × 1 13/16 inches) (W/H/D)
Mass: Approx. 57 g (2.1 oz)
[E18–55 mm Zoom Lens]
Equivalent 35 mm-format focal length 1): 27 – 82.5 mm
Lens groups-elements: 9-11
Angle of view 1): 76° – 29°
Minimum focus 2): 0.25 m (0.82 ft) Maximum magnification: 0.3× Minimum ƒ/stop: ƒ/22 – ƒ/32
Filter diameter: 49 mm
Dimensions (max. diameter × height): Approx. 62.0 × 60.0 mm (2 1/2 × 2 3/8 inches) Mass: Approx. 194 g (6.8 oz)
Compensation effect 3): Approx. 4 steps