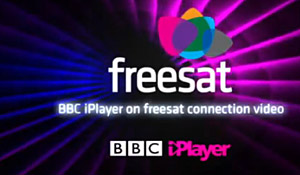 Humax Freesat have just served up a short video showing its users how they can grab a chunk of BBC iPlayer goodness through their Freesat equipment.
The beta update should be available to the majority of suitably equipped users in time for Christmas, with the full release rolled out to all existing freesat HDTV's and boxes in the next few months.
To use the service, viewers will need a broadband service providing a minimum download speed of at least 1MB/s (2MB/s for HD).
The Freesat box has to be hooked up to the router, preferably via Ethernet which may not be convenient for a lot of users – otherwise, Freesat suggest that you  splash out and get  pair of home plug adapters to get connected.
Check out the chirpy video below for the full SP.