HP has unleashed a king size tablet device called the Slate 21, which packs a huge 21 inch screen and runs Android 4.2.2 and comes with a kickstand for serving up different viewing angles.
Powered by  Nvidia's super-beefy Tegra 4 processor, the hefty screen can run the full Android app catalogue in full 1080p glory.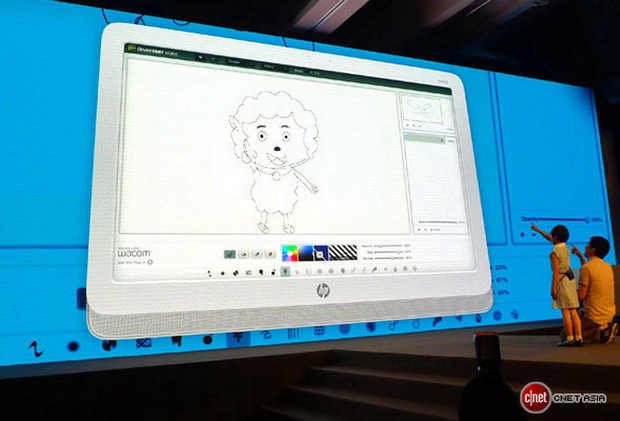 HP's Eric Wiggins said: "That larger screen allows for a better shared experience. This could replace one or two mobile devices in your home that could be used as a shared device for the house. Creating a large-screened device with touch functionality, we thought we could unlock more uses."
Although it's clearly designed for desktop use, we could imagine a few folks would be happy to lug this beast around. It would certainly make a splash in the local cafe. Admire my girth iPad weaklings!
There's no news on price and availability of the Slate 21 – we'll post up more as soon as we hear anything.