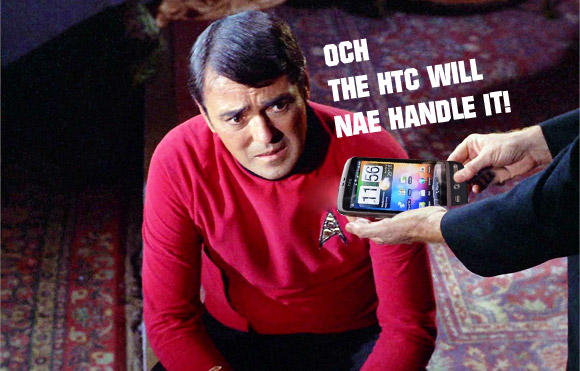 Bad news HTC Desire owners – HTC has announced that it's already given you enough love and now wants to set you free into the world to fend for yourselves.
Or, to put it another way: you can forget all abut getting the shiny Android Gingerbread 2.3 OS update for your phone because it ain't coming.
Hang on to your hankies and read the sad news from the HTC UK's Facebook page:
Our engineering teams have been working hard for the past few months to find a way to bring Gingerbread to the HTC Desire without compromising the HTC Sense experience you've come to expect from our phones. However, we're sorry to announce that we've been forced to accept there isn't enough memory to allow us both to bring Gingerbread and keep the HTC Sense experience on the HTC Desire. We're sincerely sorry for the disappointment that this news may bring to some of you.
So the problem is that there's not enough room on the Desire's wee ROM to hold both Gingerbread and HTC Sense efficiently, so in HTC's mind that means just one thing: the Gingerbread has to go.
Hardened Android fans will of course choose the other option and boot HTC's proprietary bells and whistles off the phone and install Android 2.3 with a bit of rooting action.
If you simply must do the same, we recommend CyanogenMod as one of the best ways to root your handset (all at your own risk, natch).
[Via]