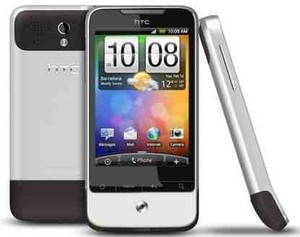 Taiwanese handset maker HTC has unveiled no less than three brand spanking new smartphones.
Be prepared to doff your cap in the direction of the HTC Legend and Desire (both running Google's Android operating system), and the HTC HD Mini, which opts to embrace the wonderful world of Windows Mobile.
HTC Legend
The high end HTC Legend is similar to the well-received HTC Hero, but considerably ups the desirability by being made from a single piece of aluminium.
Entirely devoid of any joins, this design marvel is created by a manufacturing process similar to the one used by Apple to make its unibody Mac computers. We like it very much.
Running Android 2.1, the Legend comes with a 3.2in AMOLED capacitive 320 x 480 pixels screen, and combines a touch-screen interface with an optical trackpad for maximum navigation options powered by a 600 MHz processor.
The camera is 5.0-megapixels with autofocus and flash;  and there's Wi-Fi, Bluetooth, and GPS, 512MB ROM (with microSD card slot), 384MB of RAM and a 1300 mAh battery.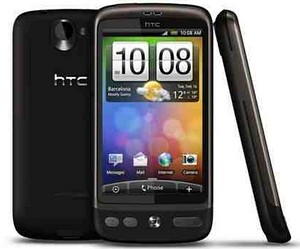 HTC Desire
Looking set to live up to its name and send saliva glands into overdrive, the Android-powered HTC Desire could be mistaken for a twin of the Google Nexus One handset, and packs in a juicy set of specs.
Sporting a massive 3.7in AMOLED screen and powered by a beefy 1GHz Snapdragon processor, there's also support for Flash onboard (take that Jobsy!), a 5.0-megapixels camera with autofocus and flash.
Inside there's 512MB of ROM and 576MB of RAM, 1400 mAh battery, Wi-Fi, Bluetooth and GPS, with everything running along nicely on Android 2.1 with HTC Sense.
Sense UI
HTC's updated Sense interface – as seen on all these handsets – sits on top of the operating system and aggregates and merges all your social networking needs into one easy-to-read interface, giving nippy access to email, text message, Facebook and Twitter.
The updated Android version of Sense will be offered as a free software update to existing HTC Hero users.
HTC HD Mini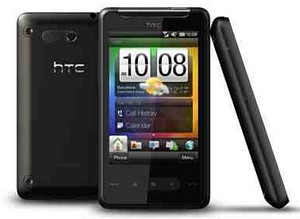 HTC is still gamely sticking with the Windows Mobile platform, knocking out a mini-me version of the HTC HD , not surprisingly christened the HTC HD Mini.
Running on Windows Mobile 6.5.3, the pint sized handset comes with a 3.2 inch 320 X 480 pixels HVGA resolution screen, with a lean'n'mean 600MHz Qualcomm 7227 processor lurking inside.
There's Bluetooth, GPS and Wi-Fi wedged into its svelte little frame, plus 384MB RAM, 512MB ROM and another 5.0-megapixel autofocus/flash snapper.
Conveniently, the HD Mini can also act as a "wireless hotspot", allowing other devices to share its 3G data connection.
John Wang, chief marketing officer at HTC, described the phone as having exactly the same look and feel as the HD2, but in a more pocketable package. We think he might just be right.
If not now, when?
The Legend and the HD Mini should be shimmying onto shop shelves some time in April, with the Desire teasing you all the way into the summer.