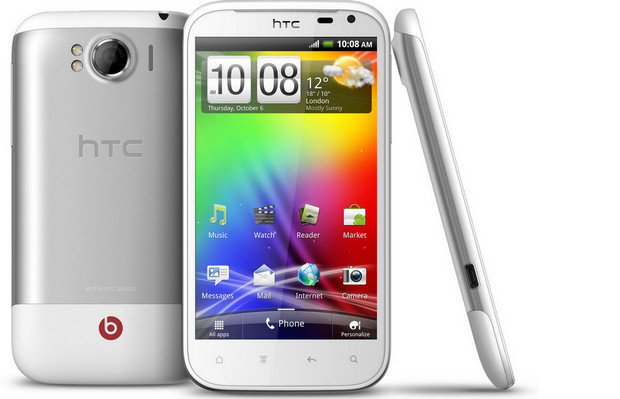 With its enormous screen and striking white and silver finish, the HTC Sensation XL certainly makes a big impression as soon as you clap eyes on the thing.
Dominated by its expansive 4.7-inch screen, the 133 x 71 x 10mm handset has a fair weight to it, and feels solid to the touch too, so you won't be forgetting if this beast is in your pocket in a hurry.
Design
With its swish curved lines, aluminium highlights and striking white finish, this is a phone that begs to be noticed, and we were instantly impressed with the superior, iPhone-like build quality.
Despite the immense, tablet-esque 4.7″ girth of the screen, the resolution isn't as high as you might expect, with HTC pegging it to a rather modest 800 x 480-pixels.
Although the colours couldn't quite match the pop of the iPhone 4s's Retina display or the beautiful deep blacks of  Samsung's Super AMOLED models, viewing the web on a screen this big was a pleasure.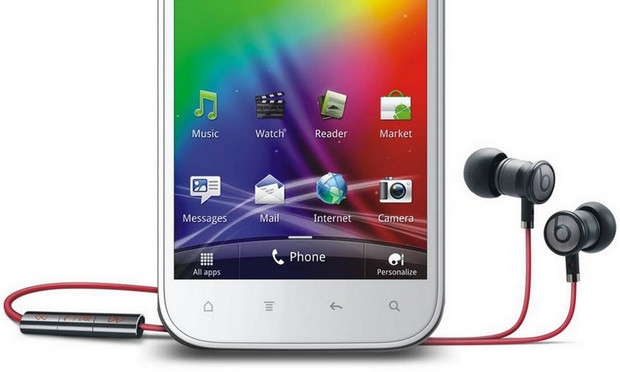 Sound quality
Although there's quite a few big screen Android handsets around these days, HTC are hoping to send the wallets of music lovers into uncontrollable spasms of buying lust thanks to the integration of Beats Audio – the painfully hip music technology fronted by hip-hop head-honcho Dr Dre.
Bundled in the box is a pair of branded Beats Audio headphones that certainly look a huge improvement on the usual cheapo numbers lobbed in with smartphones.
Made from high-quality aluminium casings and reassuringly thick, attention-seeking red cable, the earphones serve up a distinctly above-average aural experience, with nicely controlled bass, a solid mid range and beautifully crisp high end.
The Beats Audio technology can be turned off, but once you get used to it, you'll probably keep it on as it's a definite improvement over the stock sound.
The all-important phone call quality was good too, with the handset giving clear reception and holding on to a signal well.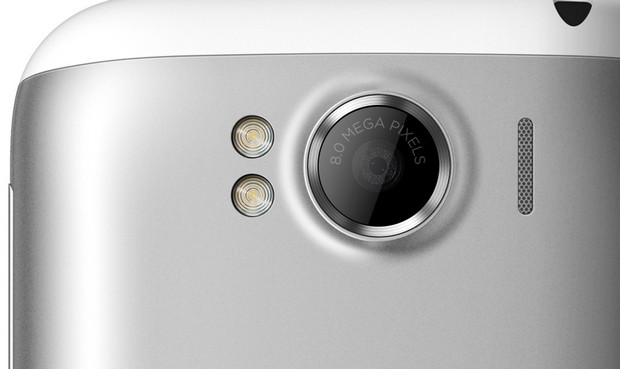 Camera
We were very impressed with the 8-megapixel camera, which was fast, easy to use and capable of some pretty good quality pics. There's a dazzling bright dual LED flash for night-time shooting and the autofocus and face detection were up there with the best.
The HTC is also capable of recording video at 720p HD and there's the usual 1.3 megapixel camera on the front for video calls.
Performance 
The 1.5GHz single core processor backed by 768MB RAM meant everything ran smoothly, although the lack of a microSD card slot for extra memory is a bit disappointing. Instead, users will have to make do with the 16GB of on-board storage provided.
Our handset was running the 2.3.5 Gingerbread version of Android combined with HTC's rather slick Sense UI, and the beefy 1,600mAh battery kept us going all day with moderate usage.
Like most modern smartphones, don't expect much more than a day's worth of use between recharges.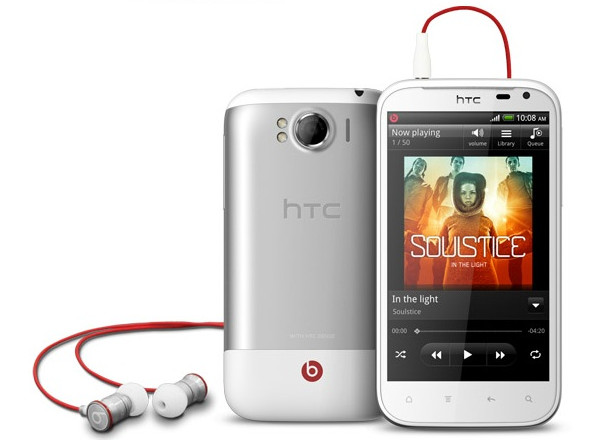 Conclusion
Serving up a big, vibrant screen and top-notch audio, the Sensation XL is a great all-round media player.
It's heft may make it a bit of a pocket-straining affair but the extra girth repays itself with a lovely viewing experience.
The stills camera was particularly good too, and we loved the fantastic Notes app which let us mix audio, photos, text and sketches together.
The lack of a SD card slots marks it down – as does the lower than expected screen resolution –  but anyone looking for a capable, all round multimedia handset with a bumper screen and fantastic audio should give the Sensation XL a look.
The high price tag (£406 unlocked) prevents us giving it a full recommendation, but if you can find a good contract deal, we're sure this is a phone that will keep on delivering.
HTC Sensation XL and Beats Audio ratings


 – Build


 – Features


 – Camera


 – Sound Quality



 – Value for money


 – Overall
Buy the HTC Sensation XL with Beats Audio on Amazon