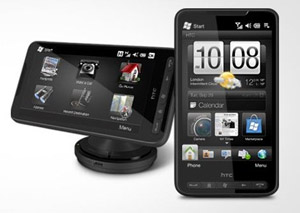 There's certainly be no shortage of interest in HTC's big hitting HD2 handset, and Vodafone have just announced that they will be carrying the iPhone rival.
The Windows Mobile smartphone will be available for free on lengthy  2-year contracts/£35 per month deals, rising to £40 per month if you need more bundled minutes.
If the thought of being tied to one phone and one network for two years of your life is giving you the heebeegeebees, then you can sign up for an 18-month contract at £40 per month, or fork out an extra fiver for more free chat time.
As is – sadly – the trend for  new high end smartphones, there's no 12 month contracts on offer, so you'll have to hope that the love is long-lasting.
Find out more about the HTC  HD2 Windows Mobile 6.5 smartphone here.