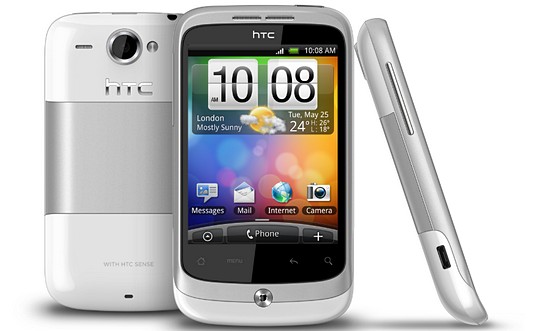 HTC seem to be on a roll with their Android-powered handsets, and the latest preparing to charge down their well-trodden new product runway is the Wildfire, another Sense UI-powered smart phone.
Looking like an attractive mash up of the HTC Tattoo and Desire, the budget Wildfire showcases HTC's current penchant for smart industrial lines, with the compact, curvy handset looking rather delightful to our eyes.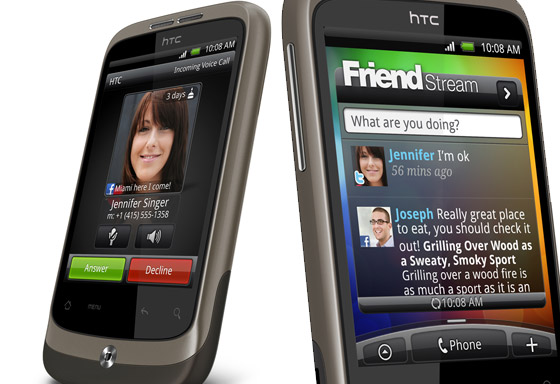 The specs won't send HTC Desire owners into paroxysms of frenzied want though, with the phone being a decidedly middle of the road affair, serving up a Qualcomm MSM7225 528 MHz processor and 3.2-inch QVGA TFT capacitive touch screen (that's 320 × 240 pixels in old money).
Social'd to the max.
Social networking fiends should find a lot to love, with HTC's Friend Stream on board and HTC's clever Caller ID which displays a contact's Facebook profile picture, latest update, and birthday reminder in one..
New for the Wildfire is a natty application sharing widget which lets users share and discover new Android applications.
Update: Virgin Media to offer the handset in the UK
We've just got this press statement:
"Virgin Media would like to announce that the hot new Android handset, the HTC Wildfire, will be available from Virgin Media," said Virgin Media's press release.

"The handset is due out in Q3, and we'll update as soon as we can with tariff information, which as usual will include exclusive benefits for Virgin Media customers."
Specs
* Qualcomm MSM7225 528 MHz processor
* 512MB ROM, 384MB RAM
* Android 2.1 (Eclair) and Sense UI
* 3.2-inch QVGA TFT capacitive touch screen
* 5 megapixel camera w/auto focus, LED flash
* 802.11 b/g
* GPS, AGPS
* Bluetooth 2.1 with EDR
* 3.5mm audio jack; microUSB
* Proximity sensor
* G-sensor
* Compass
* Light sensor
* FM radio
* Optical joystick
The handset is due to ship sometime in the third quarter of this year.
[Via]