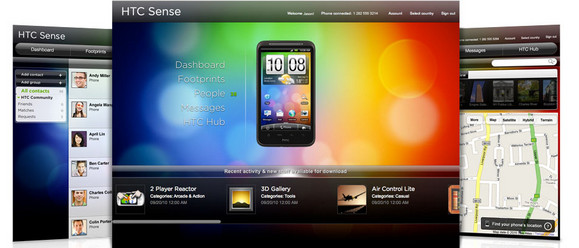 HTC have posted up their snazzy new online interface for their Android handsets today, with the HTCSense.com site serving up a slew of handy services.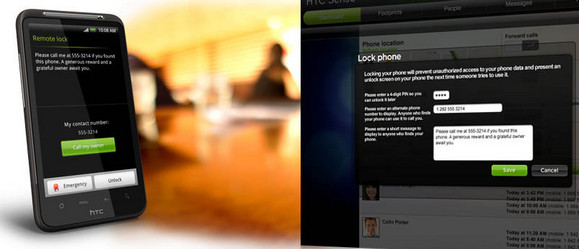 Find that phone
If you've forgotten where you left your phone – or some pesky ne'er-do-well's purloined it – the service lets you remotely track and delete the content on your handset, as HTC explains:
…just go to HTCSense.com and use it to make your phone ring… loudly… even it's set to vibrate. Hopefully it's nearby – buried in the sofa or under a stack of papers. Sorted.

Another option is to use HTCSense.com to locate your phone and see where it is on the map – literally. If you see that it is still in the cafe you left 20 minutes ago, use HTCSense.com to lock it and to forward all your calls to a different number. You can even post a reward message to show up on your locked screen in case a stranger finds it. Sorted.

And in the worst case – if you see that your phone is someplace that it definitely should not be (like the train tracks headed out of town), use HTCSense.com to lock it and erase all the personal data from it. Sorted!
Text storage
All your text messages can be saved on HTCSense.com, and transferred if you upgrade the phone and, best of all, you can receive and send SMS messages via the web interface – so you can still get that important text message even if you've left your handset at home.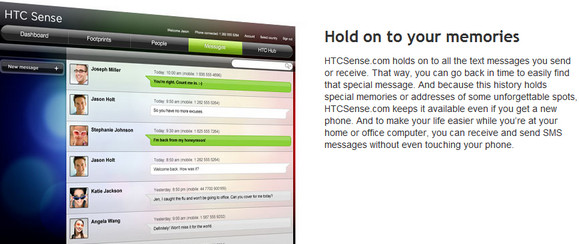 Contact management
With HTCSense.com, you can add photos to your contacts, add new friends and edit your address book details via your computer, as well as create groups of contacts.
Other features
If you use HTC's GPS-enabled Footprints service (we don't) you can use the integrated Google Maps app to add places of interest on your computer and transfer them over to your handset, and there's also an app store and options to customise your handset.
Bah!
All this sounds ruddy fantastic to our eyes, but there's one almighty catch – frustratingly, the list of supported phones stands at just two at the moment; the HTC Desire HD and the HTC Desire Z, and neither of them are commercially available at the moment.
Will it be coming to other popular handsets like the Legend and Desire? We're not sure, but we really hope so.