File managers may not be the most exciting thing you're going to install on your handset, but for power users, compulsive tinkerers and folks who like to be in total control of their smartphones, they can be ruddy useful things.
Palm webOS users have been starved of file editors until now, with the release of Internalz which proudly claims to be, "the first and only file manager for the webOS. "  Also released is the custom service powering the app, FileMgr service.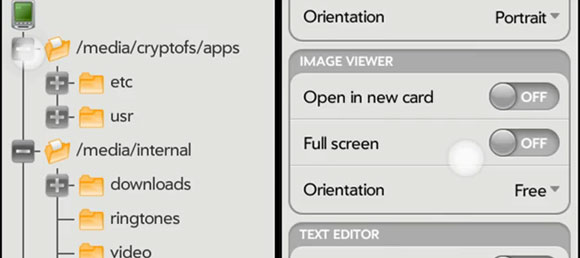 It's a neat looking app, providing almost all the tools you'll need to shunt, delete, rename and examine files to your heart's content.
The app offers  full device browsing, file/directory moving and copying, easy deletions with optional swipe-to-delete feature, simple renaming, built-in image viewer and a built-in text editor.
There's also support for several international languages too.
Internalz 1.0 is now available here and FileMgr service is available here.
[Via]