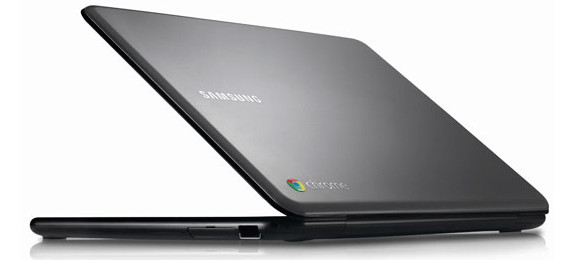 There's been much discussion about what kind of technology is best for students, with conflicting opinions arguing over the likes of the iPad and education-targeted machines like the Lenovo X130e.
While we've taken a keen interest in the debate, we have to admit we'd forgotten all about Google's Chromebooks as a tool for classrooms- yet it seems they are quietly gaining (some) traction in US schools.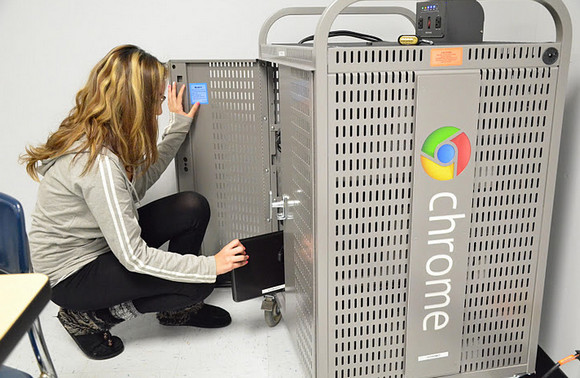 Google say that hundreds of schools in 41 states across the U.S. are already using classroom sets of Chromebooks today (check out the natty charging station above).
Three three new school districts in Iowa, Illinois and South Carolina are going '1-to-1' -that is, each one of  nearly 27,000 students is getting their own machine.
Amongst the several glowing testimonials on Google's site is this one from Bryan Weinert, director of technology at Leyden school district, Illinois:
When we started on our digital evolution path we were looking for just the right tool – one that is invisible and gets out of the way to allow students and teachers to focus on instruction. With Chromebooks our students are publishing, producing and sharing with each other, and best of all, we don't have to assign students a particular device number. Any student can use any device because all their work is saved online – for that matter they could access their work from home while logged in from the Chrome browser.