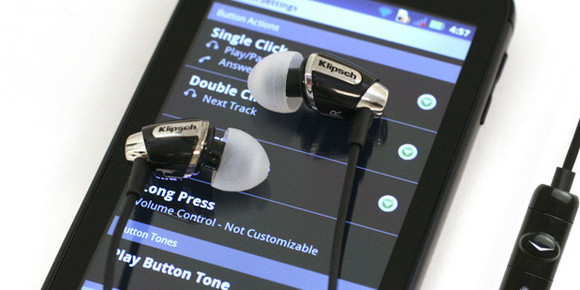 Compared to the avalanche of audio products for the iOS platform, there's been some pretty slim pickings for Android users, but now high-end earphone dons Klipsch have entered the market with a rather lovely looking in-ear set.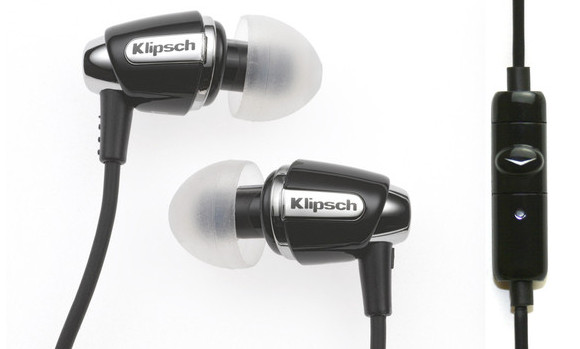 The Klipsch Image S4A is an Android-adapted version of their popular Image S4/S4i  iOS headphones, offering audiophile sound quality and a fully fledged, in-line button controller.
Compatible with devices running Android 2.2 or later, once users have installed the free Klipsch Control app, they can then play, pause and skip music, answer and end calls, mute and adjust the volume and enable voice search, all from the single button in-line remote.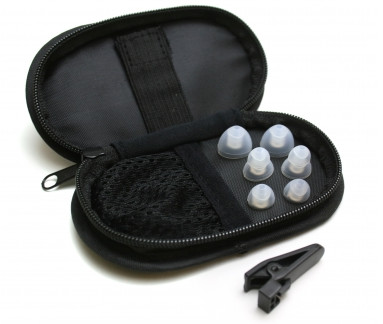 The award-winning in-ear speakers measure 8.5mm in diameter and claim a frequency response of 10Hz – 19KHz and a sensitivity of 110db SPL/mW.
Pricey. But good.
Although they're certainly pricey at £89.99, the Klipsch Image S4A earphones look a good buy for anyone serious about music.
We're hoping to get a review model soon and find out if they can topple the V-moda Remix Remote earphones as our favourite ear sets. Stay tuned!
Buy the Klipsch S4A Headphones for Android on Amazon
Image S4a for Android Specifications
BUILT FROM 2011
DESIGN Dynamic Moving Coil Micro Speaker
DIMENSIONS 8.5mm diameter
DRIVE COMPONENTS Full range KG 25
FREQUENCY RESPONSE 10Hz – 19KHz
INPUT CONNECTIONS 3.5mm
NOISE ISOLATION -16
NOMINAL IMPEDANCE 18-ohm
SENSITIVITY 110db SPL/mW
[Klipsch]