When we saw the title of the press release we thought we'd be in for the kind of  hairdryer powered, multi-mirrored scooter you'd see being frantically driven around by a Purple Hearts-quaffin', pork pie hat-totin, parka wearin' mod.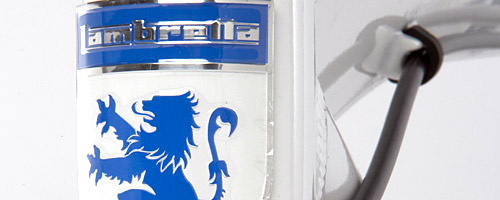 We certainly weren't expecting to see a set of non-motorised wheels, with the Lambretta  Bicicletta turning out to be a humble push bike.
We can't imagine any self respecting, pill popping mod from the 60s pedalling up to a bunch of leather clad rockers on one of these things, but we're happy to acknowledge the retro-chic good looks of the Bicicletta, and we're digging the dual disc brakes too.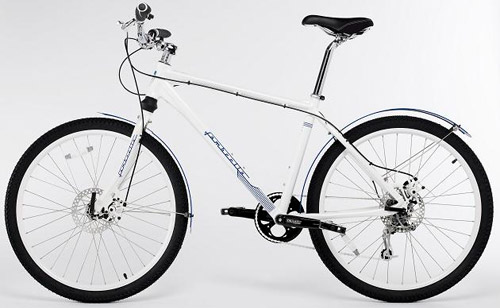 Manufactured by Fisher Outdoor Leisure and apparently modelled on the Lambretta driven by Jimmy in the classic Brit teen film, Quadrophenia, the  Bicicletta will be launched to the public at the London Cycle Show 2009 at Earls Court, on 8-11 October.
Limited to a run of just 500 individually numbered bikes, owners of the £599 Bicicletta will get a certificate of authenticity, but if you're hoping to bag number 1 of this limited edition model, forget it – it's already been snapped up by the self-styled 'modfather' himself, Mr Paul Weller.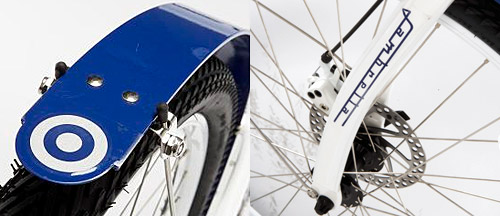 Fisher Outdoor CEO Richard Allmark commented: "We are very excited to be launching the Li126 Lambretta Bicicletta. We are huge fans of Lambretta, and as such have been faithful in our efforts to create a bicycle with style and class, that is in keeping with the brand heritage."
Further models in the Lambretta Bicicletta range will be announced in Spring 2010.
We love Quadrophenia – more the original double album (with gatefold photo magazine, record collectors!) than the film – but here's some stuff from the 'orrible Who. Love it!