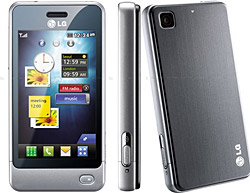 Another day, another LG handset…
The world's most hyperactive handset dispenser has come up with another new  model, this timed aimed at the mid-priced market.
Their latest number shimmying down their well worn catwalk  is the GD510 handset, also known under the snappier name of 'Pop'. Let's hope it doesn't crackle.
Billed as the 'most compact 3″ full touch screen phone,'  the rushed aluminium handset has a narrow 4.8 mm bezel which LG insists gives the illusion of an "uninterrupted sheet of glass."
We're not entirely sure about that, but it looks rather nice anyway.
On the front of the phone there's a single button, which glows either green or red to indicate the handset's function (i.e. start/end call). A nice touch.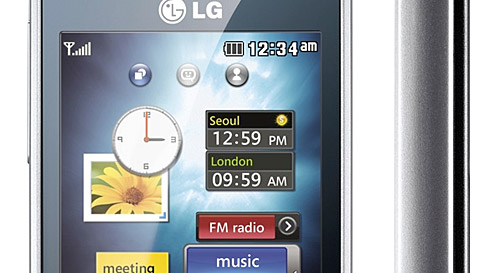 The Pop employs a Prada-inspired touch interface, packs a 3MP camera and plays back a load of the usual multimedia formats with 8GB of onboard storage.,
Here's LG's fairly naff video extolling its virtues.
The LG GD510 will be available in mid-October around Europe.