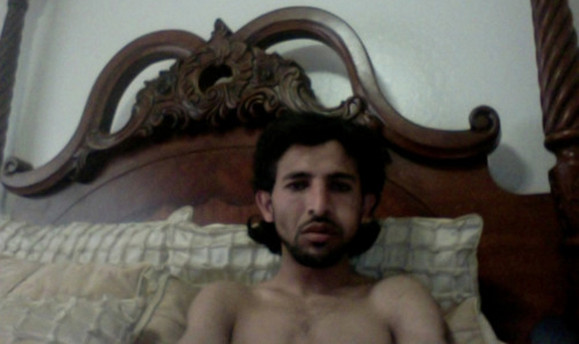 When a steenkin' thief sneaked into interaction designer Joshua Kaufman's apartment and made off with his shiny MacBook, the burglar probably thought he'd committed the perfect crime – but a secret security app has been snapping him ever since.
Smile!
Kaufman's laptop was stolen from his Oakland, California home on March 2011, but thanks to the appropriately named app, Hidden, he's been able to view webcam pics and screenshots (and bag the guy's Google ID)  from his purloined machine ever since.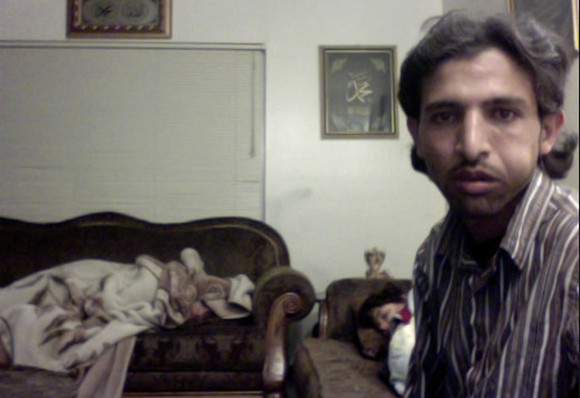 Kaufman says that he knows where the guy lives and has been to the cops with all the info, but they say that they're too stretched to act "due to a lack of resources."
So to publicise his laptopless plight – and, no doubt, to shame the thief in the process –  he's created a Tumblr blog dedicated to the missing computer, aptly named, This Guy Has My MacBook.
We hope Joshua gets his laptop back pronto and the thief gets served his just desserts, but a tiny, tiny part of us still can't stop thinking that maybe – just maybe – we're being played along here, and this whole thing is a viral campaign for the security app…
Update:
Some of the comments on the Kaufman's Tumblr blog are proving interesting.
Some -like us – are trying to fight off a hunch that it might be a bit of a marketing scam, while others are offering other kinds of info:
Um,, check the liquor store on Harmon and Adeline in South Berkeley. I recognize this guy. They have a cab company and I've had him take me to the airport before. Shady. They live upstairs which is where I bet your laptop is.
My mother's purse was stolen years ago from near my apartment and a bunch of calls were charged to Yemen. These guys are Yemeni. They're known to buy stolen goods and resell them.
well that's not racist, at all.
Update: the perp has been nicked!