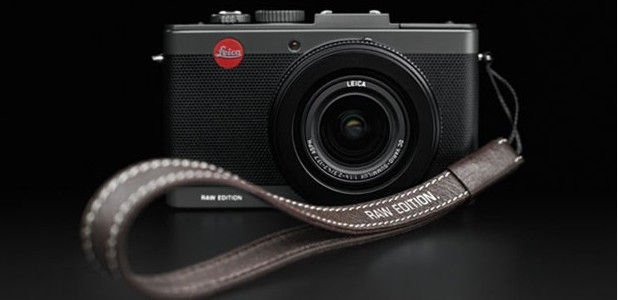 We've no idea who buys these things, but Leica has repackaged a Lumix LX7, stuck on a textured leather covering, added an embossed leather case and strap, and sent the price tag skywards.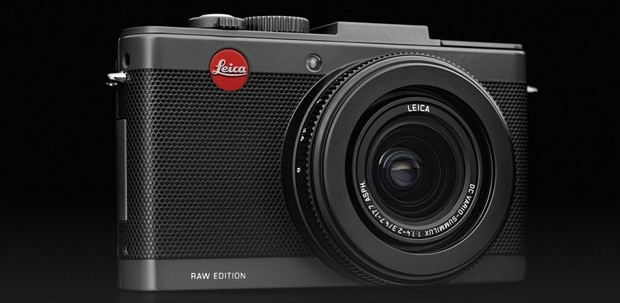 And, of course, the camera features the legendary Red Dot – a dot so powerful that it can compel normally intelligent humans to shell out double the price for items, just for the privilege of being able to strut around with The Dot on show.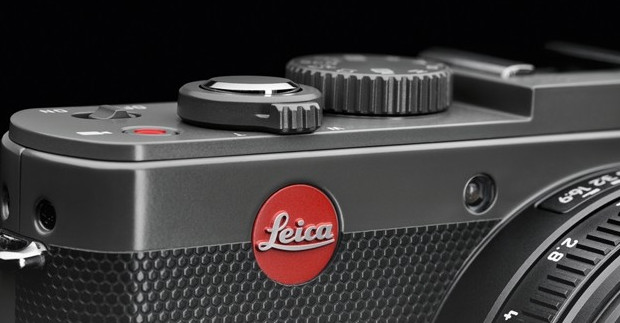 Renamed the the "D-Lux 6 G-Star RAW" (which , we have to admit sounds a lot more exciting that the Lumix LX7), the 10-megapixel compact camera retails for $1300 – that's around $800 more than Leica's standard D-Lux 6 and roughly $1000 more than the LX7.
Madness!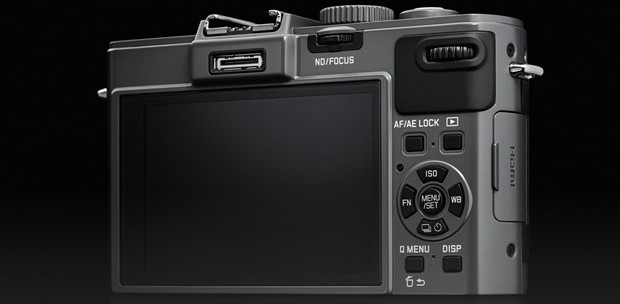 It's a nice enough camera though, sporting a 24-90mm (35mm equivalent) f/1.4-2.3 zoom lens, 1/1.7-inch sensor, manual control dials, full-HD video and RAW capture.
In fact, we're big fans of the LX7 camera, and would suggest that readers save themselves a few bob by buying the Lumix version and then popping off down their nearest stationary store and getting a red sticker to put on the front. Job done!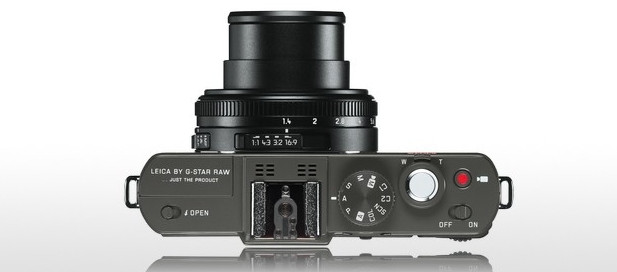 Back to the 're-imagined' Leica version, here's someone from G-Star who's keen to bring the cross-brand synergy to an enrapturing climax.
Shubhankar Ray, Global Brand Director for G-Star wants you to know that 'both brands utilise design where form follows function, and stand for high-quality products of authenticity and durability'.
Thanks for that, Shubbsy. Here's the video. Watch those 'designer' hands move!