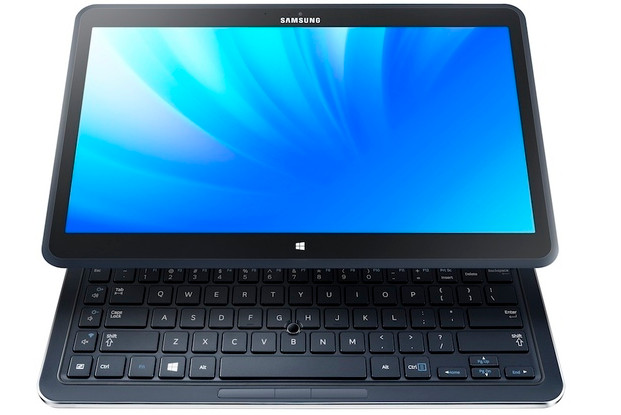 For the laptop owner who wants everything, the new Samsung Ativ Q talbet/laptop looks to be the perfect gift, coming with no less than two operating systems under its slimline form factor.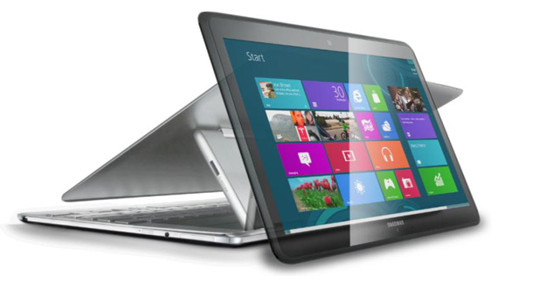 Sporting a smartarse hinge mechanism that swivels hither and thither to provide every conceivable viewing/holding angle, the Ativ Q is a dual-booting device that runs both Windows 8 and Android 4.2.2.
To switch between the Android Jelly Bean and Windows operating systems, users just have to press the Start button and they're off. Apparently it's even possible to even pin Android apps to the Windows screen.
The convertible laptop comes with  13.3″ screen supporting an almost ridiculously high resolution of  3200 x 1800/275ppi.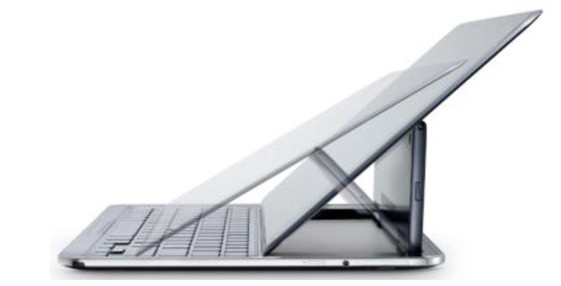 The design lets users slide the display flat over the keyboard for use as a tablet. It can also be raised upright to type just as you would a laptop, floated above to get the perfect viewing angle or flipped over to place in the stand to watch movies. All very clever stuff.
Despite all this clevercloggery, the ATIV Q remains slim and lightweight, weighing just 1.29kg and measuring 13.9mm thick.
Powered by an Intel Core i5 Haswell processor backed by 4GB of RAM, the machine comes with a 128GB SSD for storage, with battery life promised at nine hours.
Rounding off the specs confirmed so far is Samsung S Pen stylus support, plus the the usual array of  ports including microSD and HDMI .
We're yet to hear about availability or pricing