NASA has used technology from panoramic experts GigaPan to help stitch together around 900 separate images photos to create a massive image of the surface of Mars – and it's a truly beautiful creation.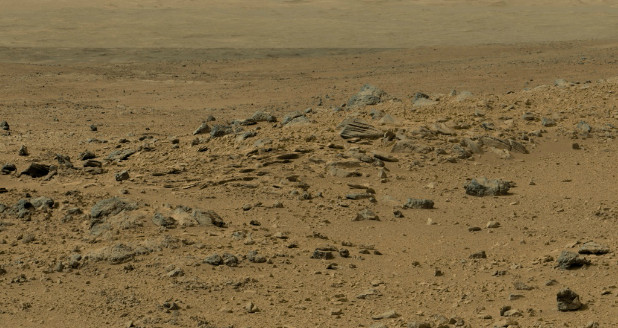 Captured by three of the rover's cameras over several different days, this is the first NASA-produced image from the surface of Mars to exceed one billion pixels, and it delivers an astonishing amount of detail.
"It gives a sense of place and really shows off the cameras' capabilities," says Bob Deen of the Multi-Mission Image Processing Laboratory at NASA's Jet Propulsion Laboratory. The image is composed of around 900 frames from Curiosity's cameras.
We recommend you go full screen and get lost in the wonder of looking at this amazing planet.

See also:
Unearthed! NASA's reply to my astronaut application in 1969