A freshly hewn promo video of the LG Chocolate BL20 has just been slipped out on to the web, revealing another stylish handset aiming to woo the pockets of hipsters who like their phones wafer thin and glowing.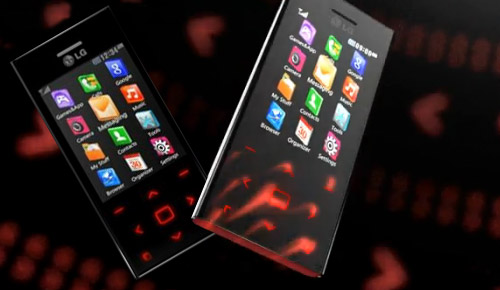 The little brother of the super-stretched LG BL40 Chocolate, the BL20 looks somewhat more conventional, jettisoning the extra long touchscreen of the BL40, and packing a slider design to reveal a numeric keypad lurking below.
It's still a wee slip of a thing though, thin enough to make Kate Moss feel like a pie-scoffer with dimensions unlikely to trouble all but the tightest of trouser pockets.
Inside, there's 3G, Wi–Fi, a 5MP camera with Schneider-Kreuznach lens and the 3D S-Class UI found in all the pricey LG phones, and we took a particular like to the Tron-like glowing keys, as seen in the swishy, swirling video below:
There's no news on UK pricing and availability yet, but we'll keep you posted.