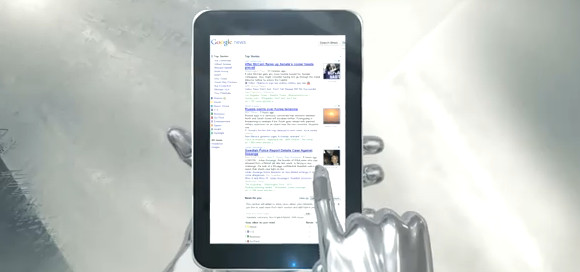 Backed by the now-standard 'spirit of rave circa 1998' high energy backing track, LG has thrust out another video bigging up their new Android Optimus Pad.
Apparently being handled by a T-1000 Terminator robot, the Honeycomb-fuelled device sports a 8.9″ 15:9 aspect ratio screen offering a 1280×768 WXGA resolution widescreen display and comes with a USB port and an HDMI connector.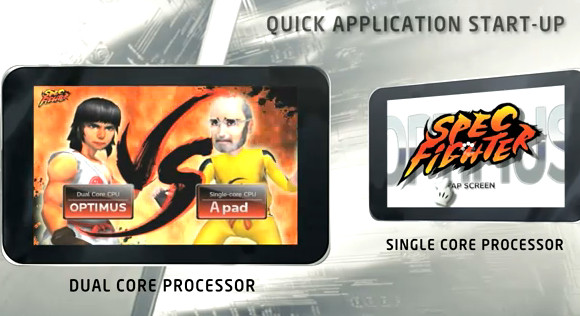 Dual core! Take that Jobsie!
The Optimus Pad supports full HD 1080p decoding, and LG are so chuffed that their device comes with a 1GHz Nvidia Tegra 2 dual-core processor (as opposed to the iPad's single core CPU) that they've included a rather obvious dig at Steve Jobs in the video – scroll on to one minute in and watch as the 'A pad' character gets whupped by the beefy dual core Optimus.
3D recording
The tablet's stereoscopic camera for 3D video recording gets a big plug in the video too – apparently, it will serve up 'hyper reality' – with LG commenting, "the LG Optimus Pad is the world's first tablet with a built-in 3D camera, enabling users to capture vivid image and video content to be viewed on a high definition 3D TV or shared on the web via YouTube 3D."
The price is everything
Although we're still rather liking the look of the Optimus Pad, there's still no news on the absolutely critical pricing yet, and unless it comes in at a price that can compete directly with the iPad, we don't think it will be Steve Jobs taking a beating in the real world.