To the sound of a million keyboards clicking the 'uninstall' button, the popular file-sharing service LimeWire has been shut down.
Massive infringement
After a federal judge found the site guilty of assisting users in committing copyright infringement "on a massive scale," LimeWire has now been permanently shut down.
The legal suit against LimeWire was brought by the Recording Industry Association of America (RIAA) who acted on behalf of eight major music publishers.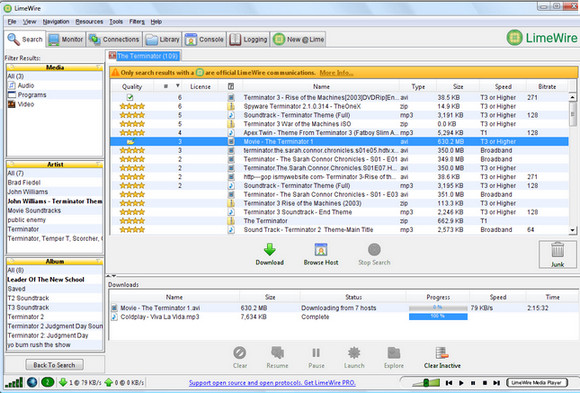 Slapped down forever
The case dragged on for over four years, with the U.S. District Court for the Southern District of New York finally charging LimeWire with facilitating "pervasive online infringement" and accusing LimeWire of allowing and actively encouraging users to participate in music piracy.
LimeWire stopped distributing its software on Tuesday, with the website now displaying the following stark message:
"THIS IS AN OFFICIAL NOTICE THAT LIMEWIRE IS UNDER A COURT-ORDERED INJUNCTION TO STOP DISTRIBUTING AND SUPPORTING ITS FILE-SHARING SOFTWARE. DOWNLOADING OR SHARING COPYRIGHTED CONTENT WITHOUT AUTHORIZATION IS ILLEGAL."
The full injunction can be read here [PDF file]