They've been threatening to axe production for years but now it looks like it really is the end of the line for the legendary DJ range of Technics 1200 turntables.
To the sound of shuddering slipmats the world over, the company said that it would be winding down production of the last of the line, the Technics SL-1200MK6 analogue turntable, blaming reduced sales down of  just 5 percent of the figure from ten years ago.
Also getting the chop will be the SH-EX1200 analogue audio mixer and the RP-DH1200 and RP-DJ1200 stereo headphones.
In a statement the company said:
Panasonic decided to end production mainly due to a decline in demand for these analog products and also the growing difficulty of procuring key analog components necessary to sustain production
The end may have been prompted by the closure of Japan's last remaining vinyl pressing plant last year.
Owned by the production company Toyo Kasei, this was knocking out 400,000 discs a year at the end, a long, long way down from its peak of 70 million discs produced in the glory vinyl-loving years in the 70s.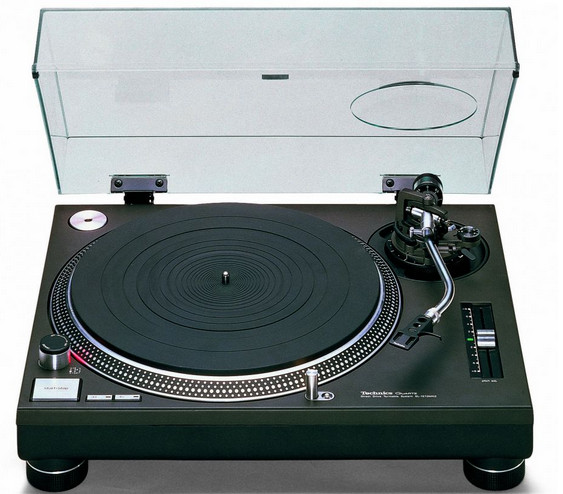 Still #1
Although CDs and digital players have garnered ever increasing chunks of the DJ market, the SL-1200 series turntable remains a firm favourite with the beat-matchin' scratchin' and rewindin' crew.
Revered for its tank like construction, rock solid playback, hefty 12.5-kilogram base and Direct Drive turning mechanism, the legendary reliability of the Technics turntable perhaps end up contributing to its downfall, with many clubs still using models many years old.
Farewell, Technics SL-1200. You were the best turntable we ever fumbled our beat-matching on.
[Via]